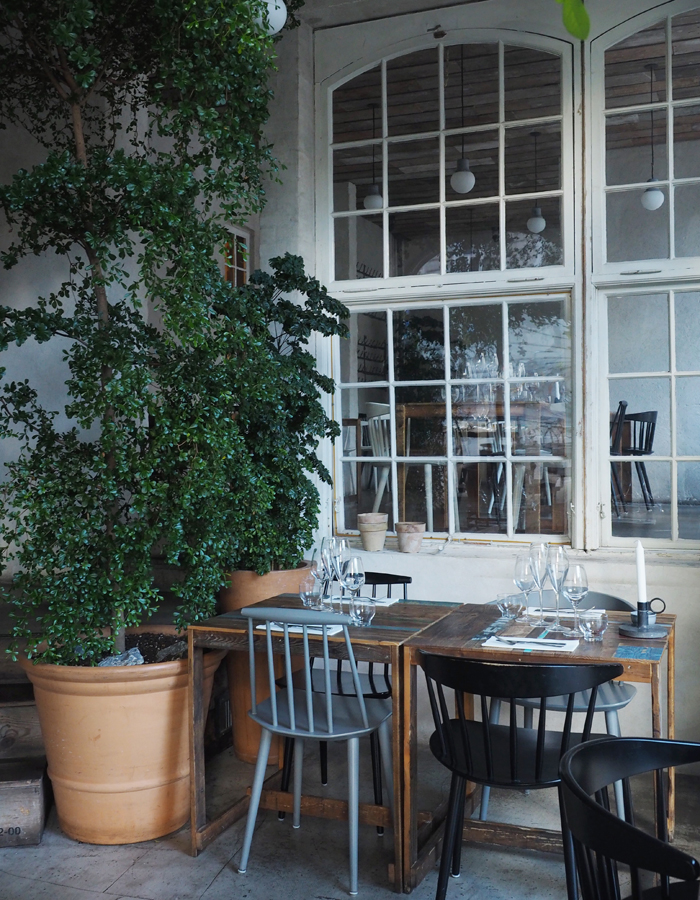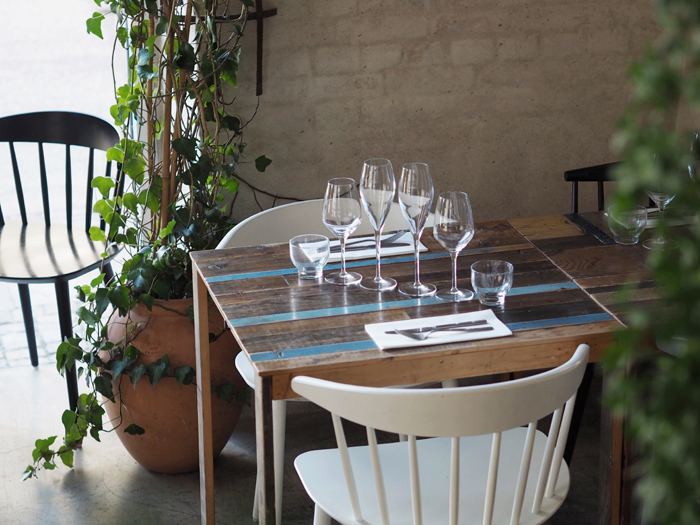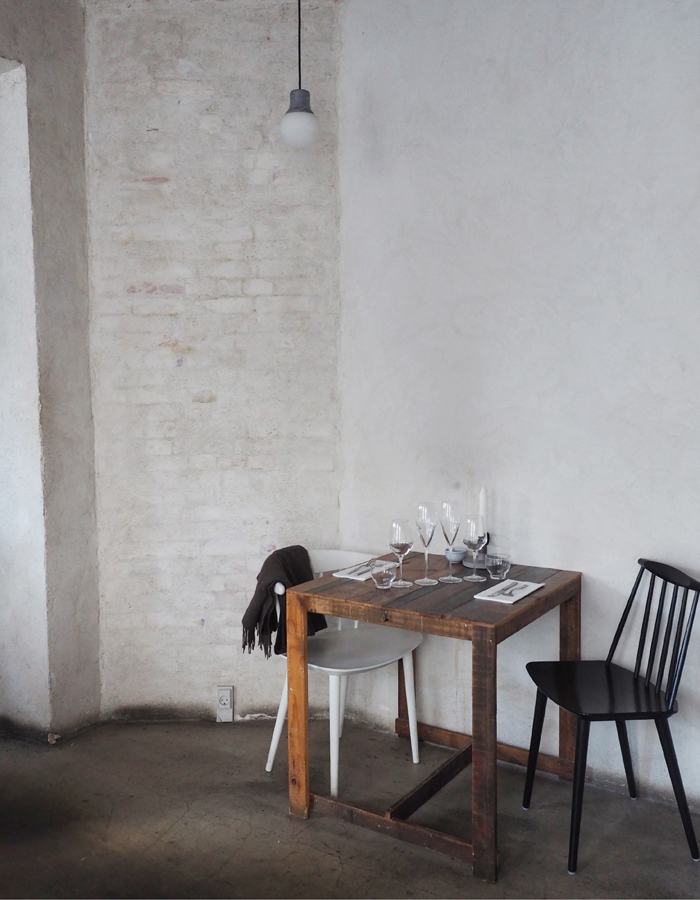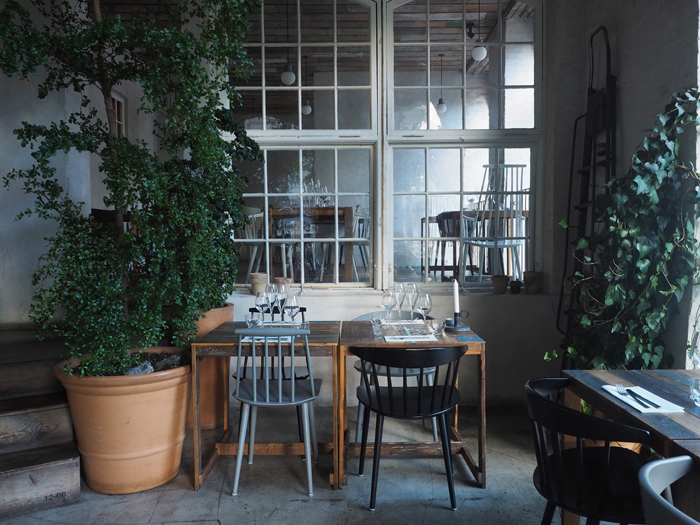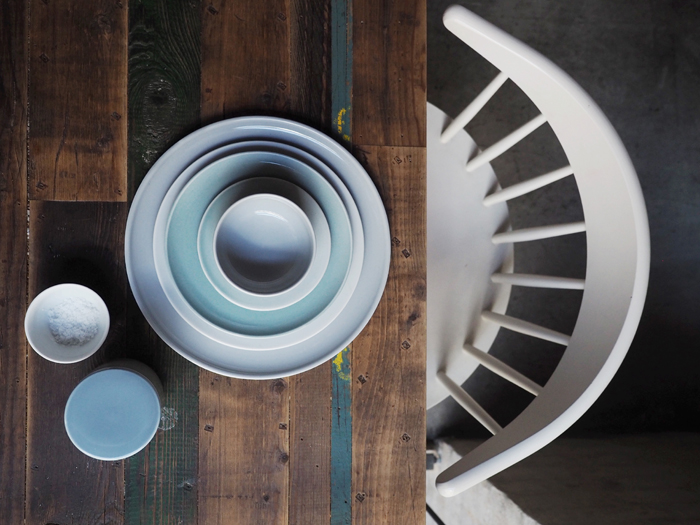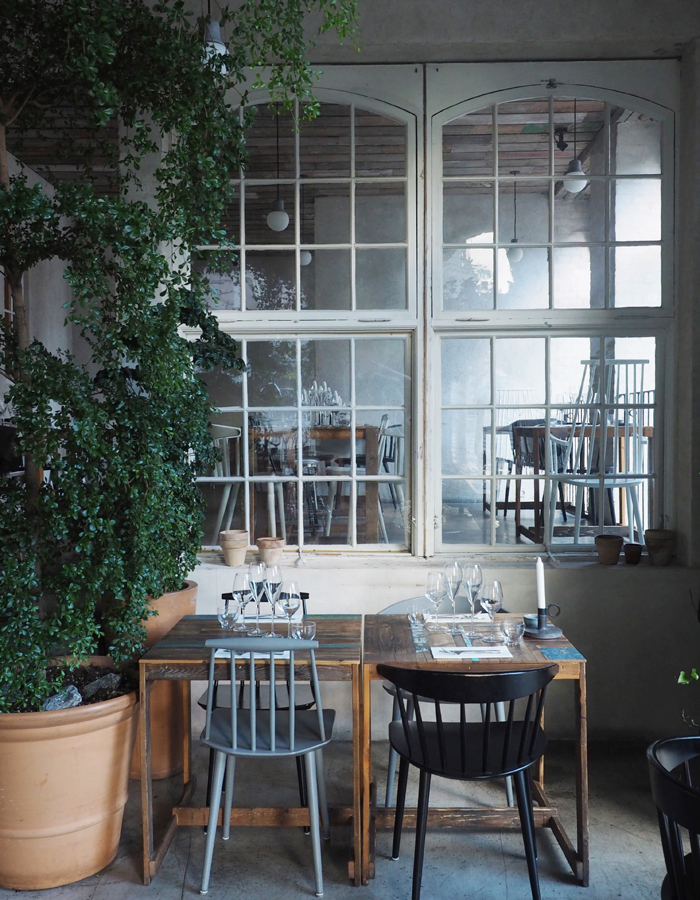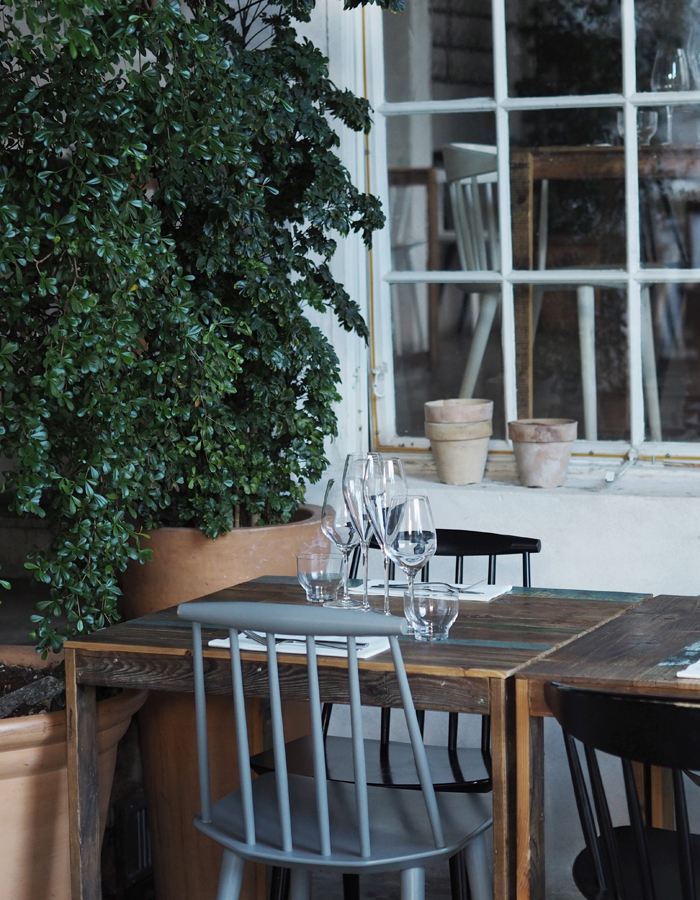 It is no secret that I am quite a big fan of this place, and anyone who is following along on Instagram will have seen a bunch of photos from Restaurant Höst. But just look at it – can you blame me? The restaurant in Central Copenhagen recently won the award for the best designed restaurant in the world, so I guess I am not the only one smitten with it's interior design.
Restaurant Höst is a part of the modern Nordic wave here in Copenhagen and with a menu offering three courses at the price of 295 DKK (about 55$) most people can find it in their budget to go here. Unfortunately, I have only had dinner here in low light, which made all the food shots not worth sharing. But the dishes are deliciously composed of local ingredients sometimes mixed in a surprising and bold way and served on beautiful specially designed ceramics from Danish Menu. These days, Höst's menu sounds like this: Hake 42°, pearl- sago, raw kohlrabi, lemon verbena and salad-cream from mussels as starter; free-range pork neck, yellow peas, asparagus, broccoli, pea-sprouts, smoked cheese, foamy dark lager and browned butter-sauce as main course and rhubarb ice, cold buttermilk soup with vanilla and brown sugar and cake with bog myrtle schnapps as dessert. Although the menu says three courses, they always serve to extra small side courses which makes you feel even better about the price!
I would definitely recommend anyone visiting Copenhagen coming here to get a taste of the Nordic cuisine in a very charming and low-key environment. Remember to book a table a couple of days in advance. Höst is part of a Copenhagen restaurant chain called Cofoco and they've got some great places around town – all menus are budget friendly. Check them all out here. Bon appétit!