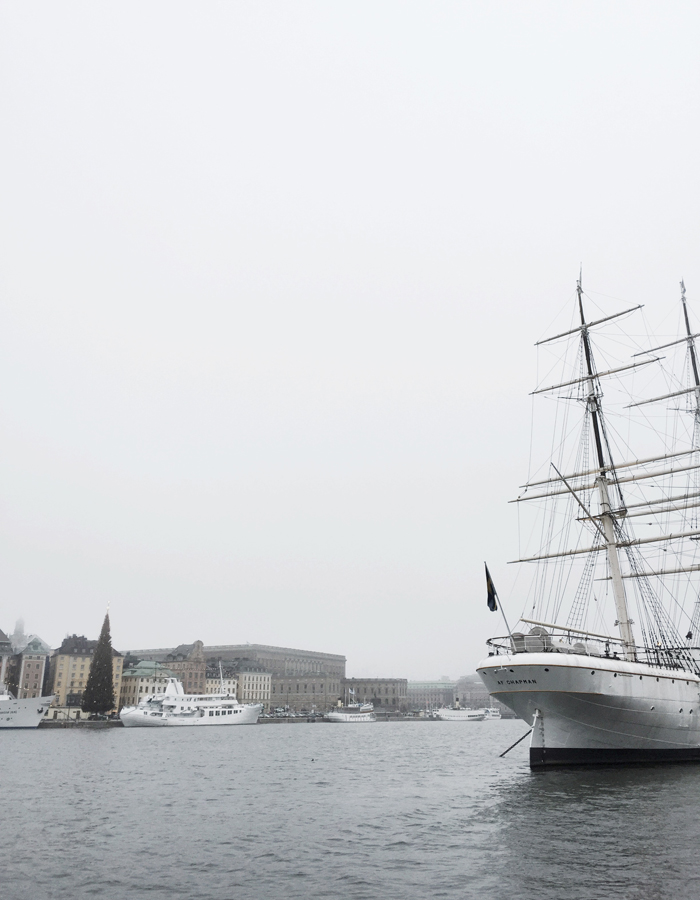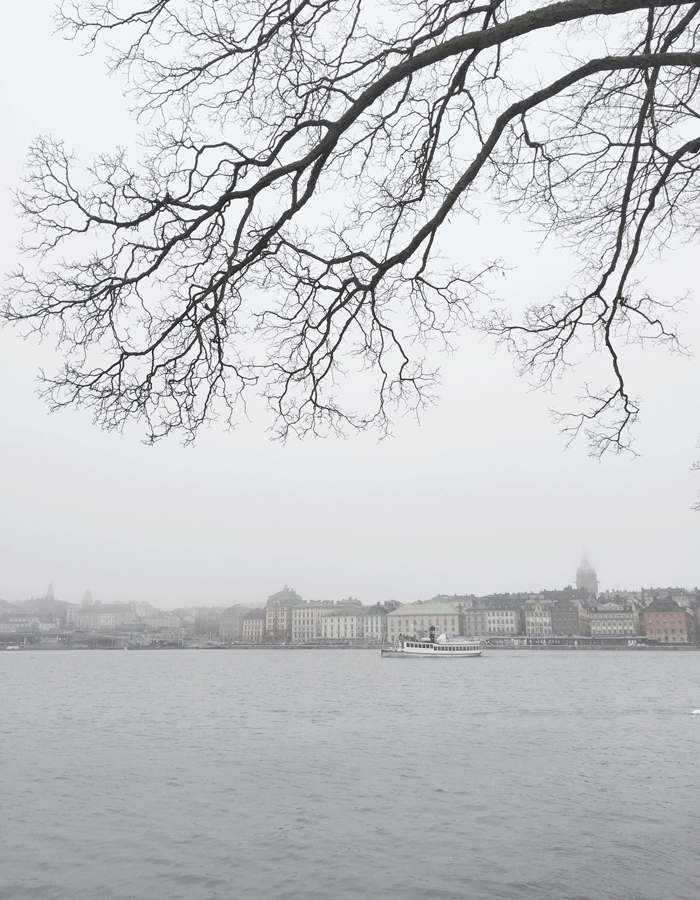 I'm not sure if it's the beautiful forest lakes surrounded by red-painted houses, the fashionable Swedes or just that our neighbours always seem to be on the forefront of a lot of things, but Sweden has always fascinated me. Whether it's in politics, design, or food trends, the Swedes know what they're doing, and even though the political correctness is somewhat of a running joke here in Denmark, I often find it quite admirable. So, ever since I got lost in Knausgård's books about his life in Sweden this past Summer, I have wanted to go to Stockholm, the epicenter of that Swedish coolness (that Knausgård pretty much despises the Swedish political correctness and polished attitude is another story, and I'll leave that to him!).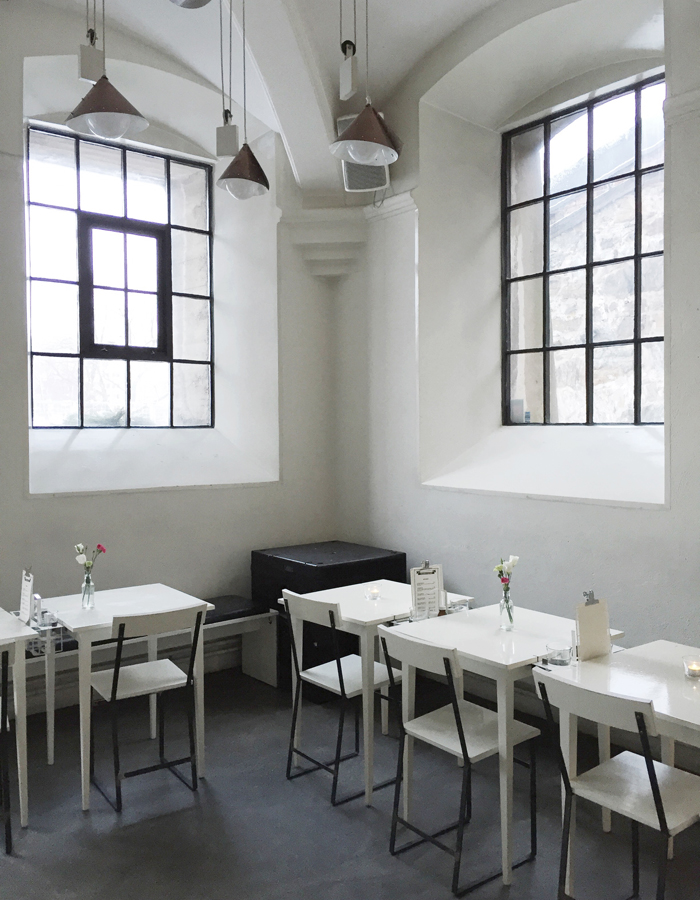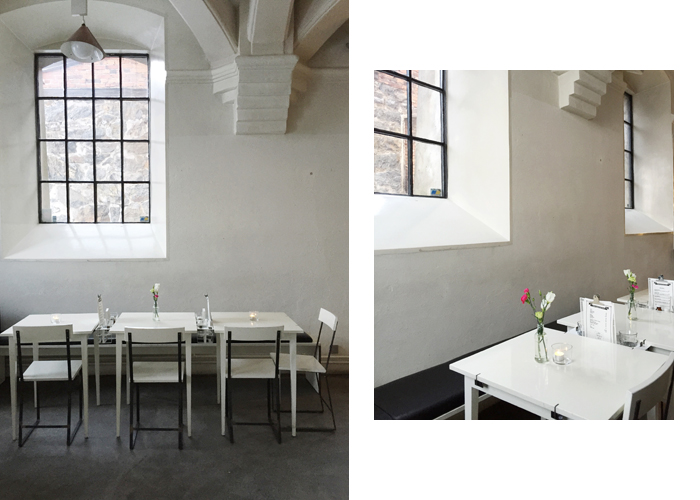 This weekend, we finally went and I had teamed up with Visit Stockholm who were kind enough to set us op in the nicest hotel (more on that further down) and provide us with a Stockholm card giving us access to a bunch of museums and sights in the city. As always when traveling, I had done my research from home, and considering that we only had three days in the city, I feel like we managed to squeeze in quite a lot! Because let me tell you this: Stockholm sure has loads of pretty cafés and beautiful restaurants serving mouth-watering meals.
One of my favorite places was Färgfabrikens Kafé (photos above), a beautiful café in an exhibition space showcasing experimental art. No exhibitions were on when we visited, but we had a great brunch in the café (I had the eggs benedict with the best cold smoked salmon!). We also had an amazing dinner at Svartengrens, a cool restaurant in Östermalm and a perfect place for meat lovers. They only serve high quality local meat and organic vegetables sourced from the Stockholm archipelago, and their barbecue styled menu combined with beautiful decor made for a great evening. Another place to highlight is Speceriet, a perfect place for an affordable and low-key dinner full of flavors. In the kanelbullar-section (a Swedish must try!) Fabrique had some delicious ones, and if in the city center, don't forget to check out Snickarbacken 7, a hip café/shop serving lunch, pastries and selling well curated fashionable items and interior designs.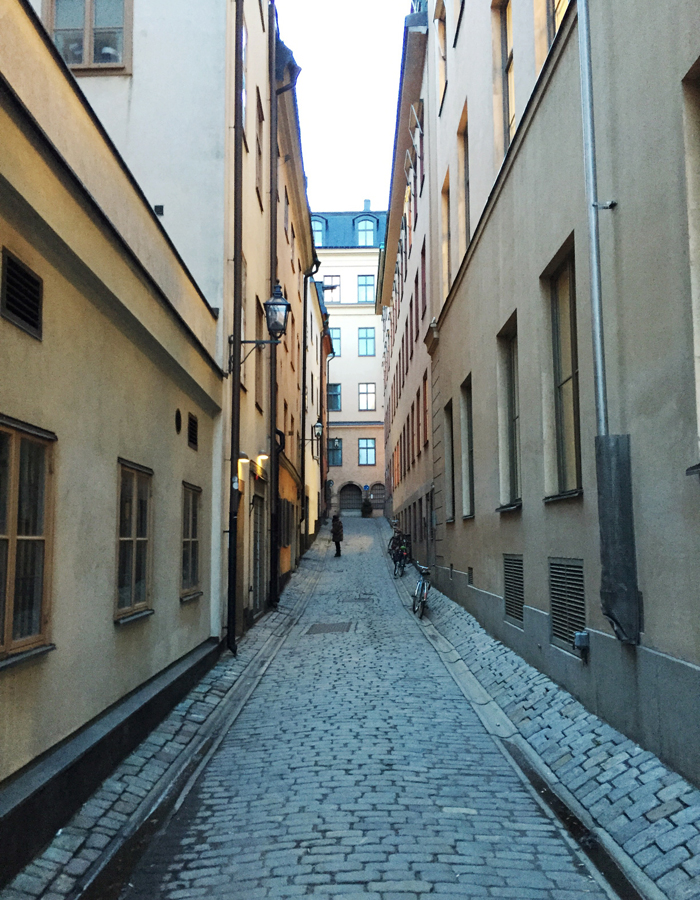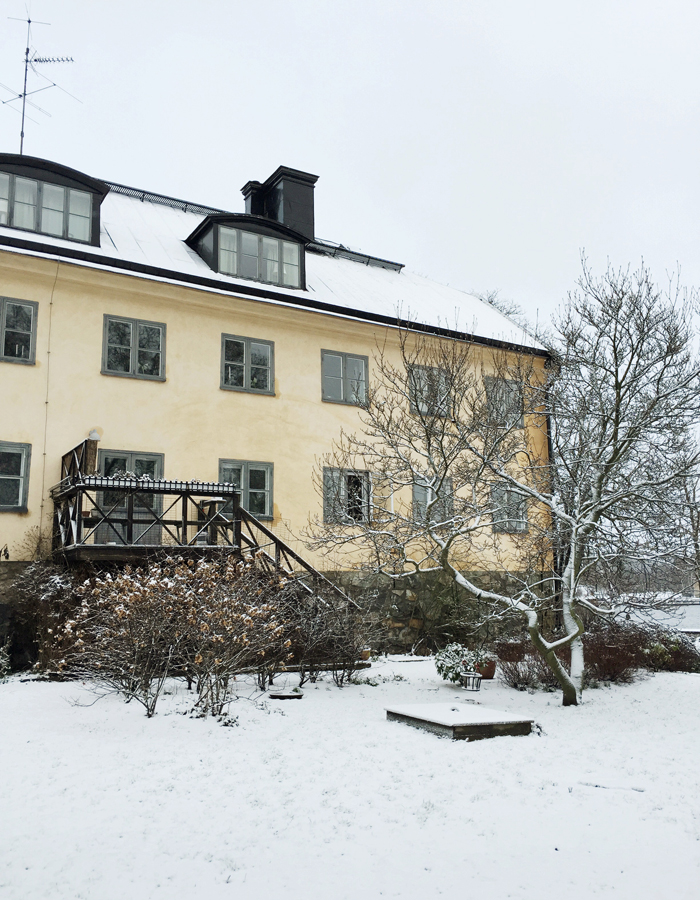 We stayed at Hotel Skeppsholmen, and if you ever go to Stockholm, you must promise me to stay here! The city is pretty amazing because of the waters constantly surrounding you, and Stockholm is basically built on islands. One of these is called Skeppsholmen, and staying at this modern hotel on a tiny island was like being in the quiet nature in city center. Just a few minutes' walk from Gamla Stan (quite touristy, but a walk through the narrow streets is a must) and just a quick boat ride from Södermalm, Stockholm's trendiest neighborhood. Imagine that, taking a boat everyday to and from your hotel! I was in heaven. A freezing cold heaven, but still. Our room had the most amazing view to the sea, Södermalm and Fotografiska (definitely worth a visit!) and the hotel breakfast buffet was the best. During summer, the patio outside the hotel fills up with beach chairs, and Stockholmers come the island to enjoy a meal in the café/restaurant or to jump right in the water from the wooden pier.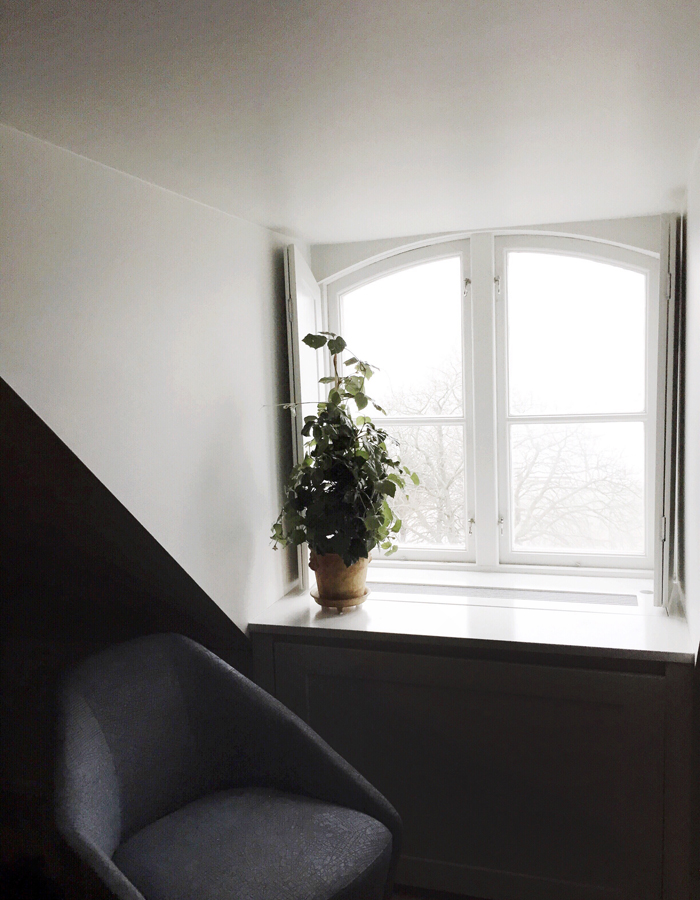 All in all, I really enjoyed our weekend in Stockholm. The city was absolutely beautiful covered in snow, and it more than lived up to my romantic ideas. Stockholmers are super friendly (despite some langauge difficulties.. My Swedish is terrible, and even though conversation in English with next-door-neighbours seemed foolish, I learned that this was the best way to go about it. I did manage to make Esben laugh a lot when I tried in Swedish, though) and this pretty city should have anyone travelling for good food, great shopping and loads of culture feel more than satisfied. After a lovely couple of days, we checked out of the hotel with one last kanelbullar in hand, and walked past a music studio located the hotel's garden where one of the ABBA guys was rehearsing. Joachim, the managing director at the hotel had told us about the extra bonus of a free ABBA concert in the backyard, and when we later got on the bus with a blond guy, the most hipster-like bus driver I have ever seen who dropped us of right next to an IKEA shuttle bus, I felt my Stockholm experience was pretty complete. I'll come back a Summer before long though, so I can jump in the water from the small islands and enjoy some more of that special Swedish charm.
– Invited to Stockholm by Visit Stockholm –