Honestly, I don't know if I'm ever going back to Dubai. I think, for me, it was probably a once in a lifetime experience. But that doesn't change the fact that Dubai is a spectacular place, one of a kind. It was overwhelming, mind-blowing, thought-provoking and definitely over the top — exactly how I had imagined it. And of course it was much more than that, because there are always two sides to every story, city and people.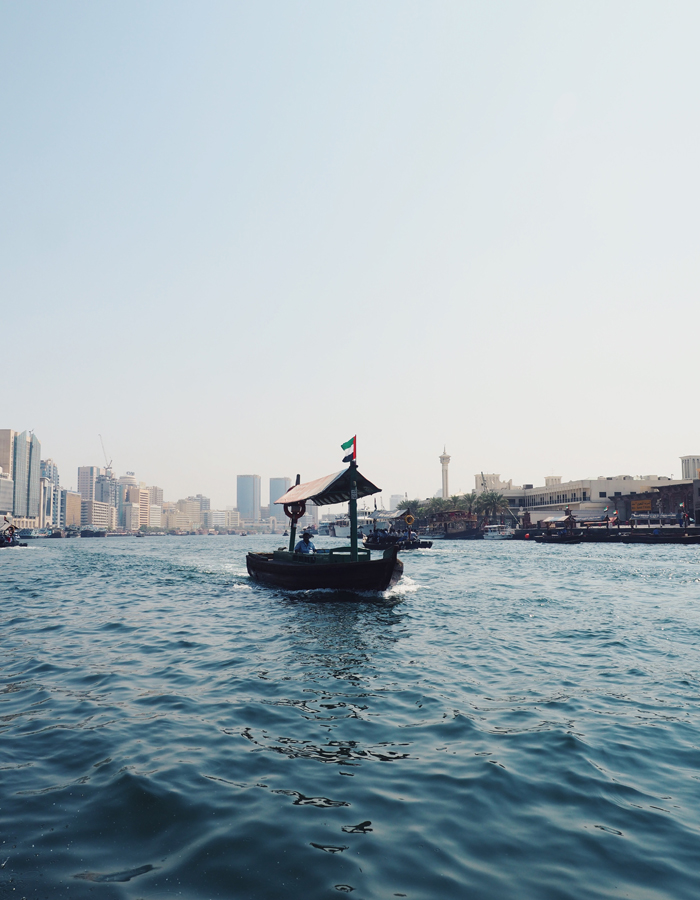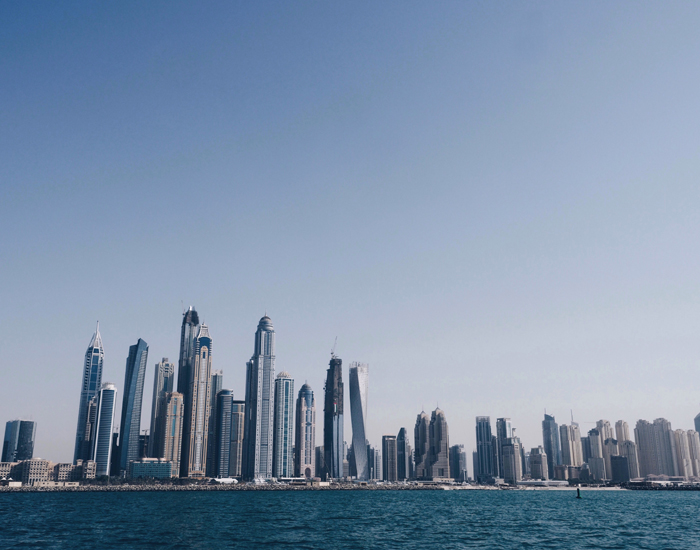 As my Instagram posts stated, I was invited on a press trip by Visit Dubai. During these past months, I've had to say no thanks to a few of these kinds of trips (Hong Kong hurt the most!) because of the last stages of my master's thesis. So when an email ticked in with this trip taking place just a week after I'd handed in my thesis, I jumped at the opportunity. Perfect timing! And even though Dubai is indeed a disputed destination, I am glad I went. Because I have never seen the sun that huge and red before, I have never sat in a Jeep cruising through sand dunes in the desert before, and I have never seen such an impressive man-made city that rose from the sand only a couple of decades ago. Nor have I experienced such a welcoming people anywhere in the world — in this regard, what they say about the Emirati culture is true. Dubai is a city of details, and even though the many luxury hotels, restaurants opened by international Michelin starred chefs and out-of-this-world-malls mainly attract the deep-pocketed visitors' attention, it was a huge experience to visit this crazy city.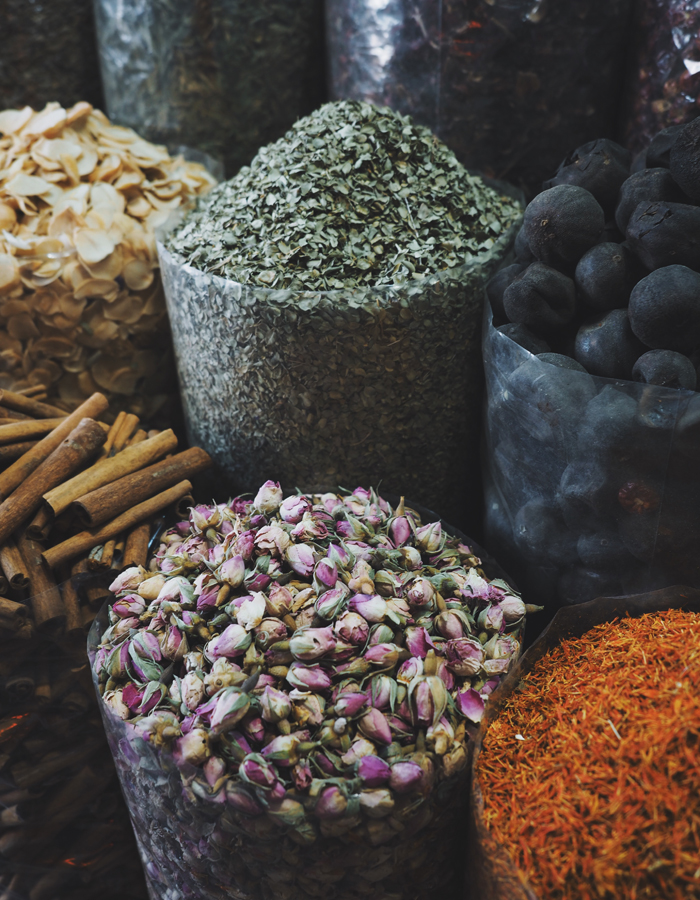 The sweet Eva from Visit Dubai's Swedish office had arranged an itinerary that showed us the high lights (or at least some of them. Dubai has many sights!) and also left us some time for a couple of relaxing hours by the beach of our hotel One&Only Royal Mirage, where we spent the first few days. We were a small group of Scandinavian Instagramers and bloggers (hence the #ScandisInDubai hashtag) and I had the pleasure of hanging out with my Copenhagen based friend Allan of the blog Bungalow5, the lovely Rebecca Fredriksson from Stockholm (on the morning of our first encounter, we were invited to experience a traditional Hammam at the hotel. That sort of broke the ice between us!) and Mårten and Malin Nylen (two Swedish fitness gurus – they got up at 5am every morning to do hand stands and exercise at the beach; that's dedication).
Together, we experienced the city wide-eyed. We were given a royal treatment, and I almost felt like we were celebrities or movie stars (not just Instagramers and bloggers!). We had lunch on top of Burj Al Arab, the most luxurious hotel in the world, with a view to the ocean where ever you looked. I felt pretty sea sick, which was probably my fault since I hadn't been drinking enough water that day; temperatures rose to 40ºC (110ºF), but the food was absolutely outstanding as it was on the entire trip. We also went to the top of Burj Khalifa, the highest man-made building in the world (yes, a lot of superlatives can be used to describe Dubai!). It wasn't at all frightening as expected, and a thing to check off the bucket list, I guess!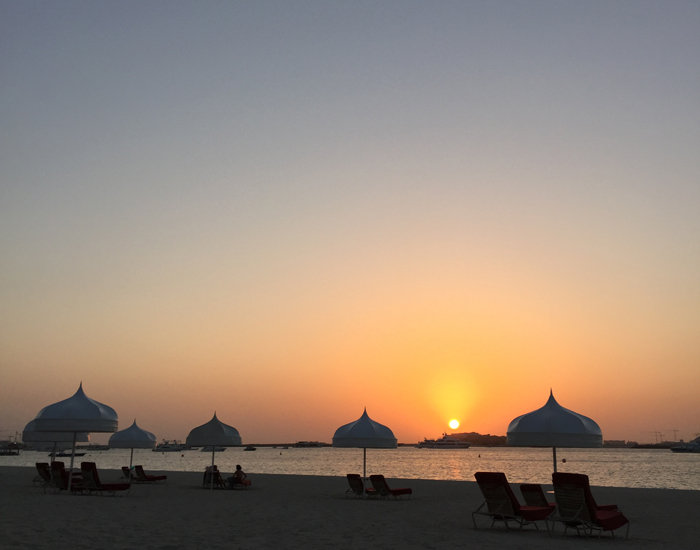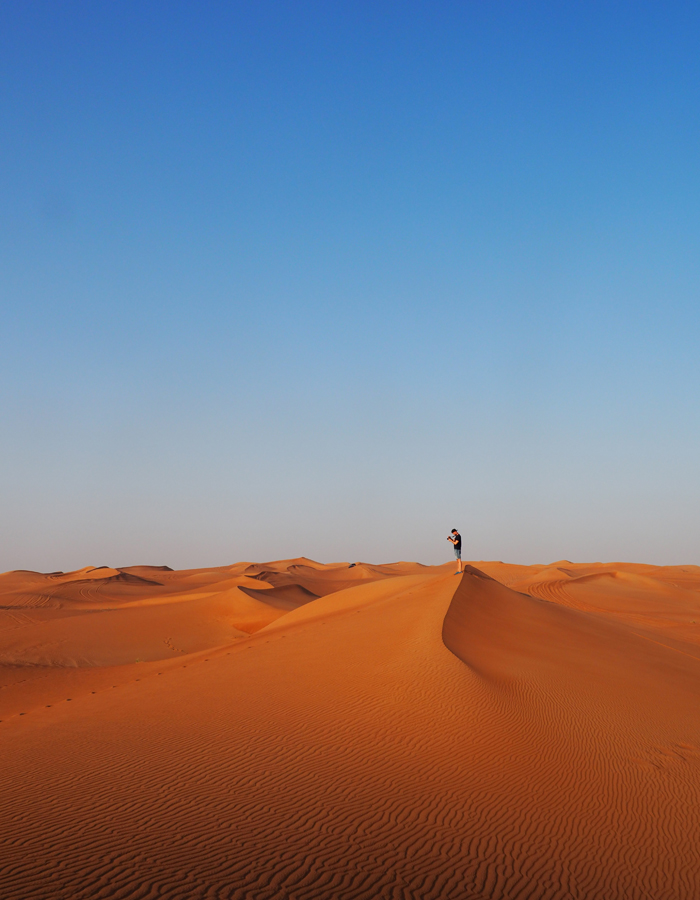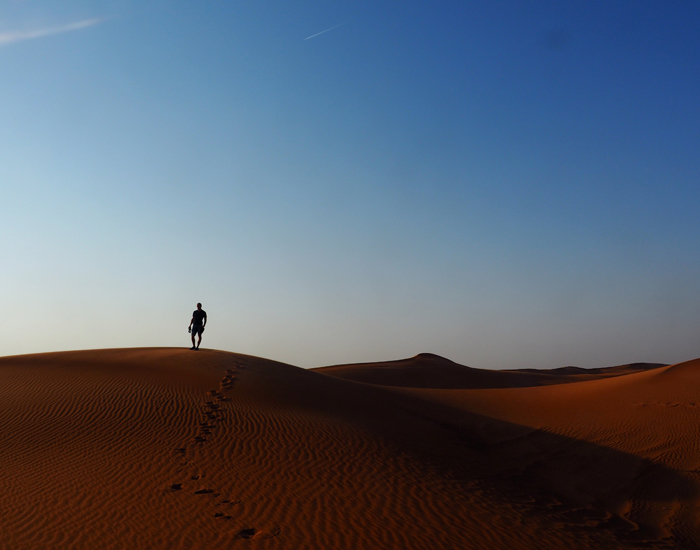 The wealth of the city is definitely showing, and Dubai comes off as being very polished. The money comes from the oil they found back in 1966, and now they live happily ever after of said oil. At least, that's what I thought. But apparently, the Sheikh quickly learned that the amount of oil found in Dubai wasn't going to be enough for longer periods of time, so they invested in tourism, infrastructure and technology. Which is why the tourism board treated us like VIP's I guess, why the highways have seven tracks and why smart internet whizzes move to Dubai with their start-ups to receive all sorts of benefits in Internet City. In this tax-free part of the city, the standard legislation about assigning a local with 51 percent of your company to grow your business here does not apply which makes the city admirable for the tech industry. For the record, no one pays taxes in Dubai. For real. Coming from a Scandinavian welfare system, that is completely nuts to me.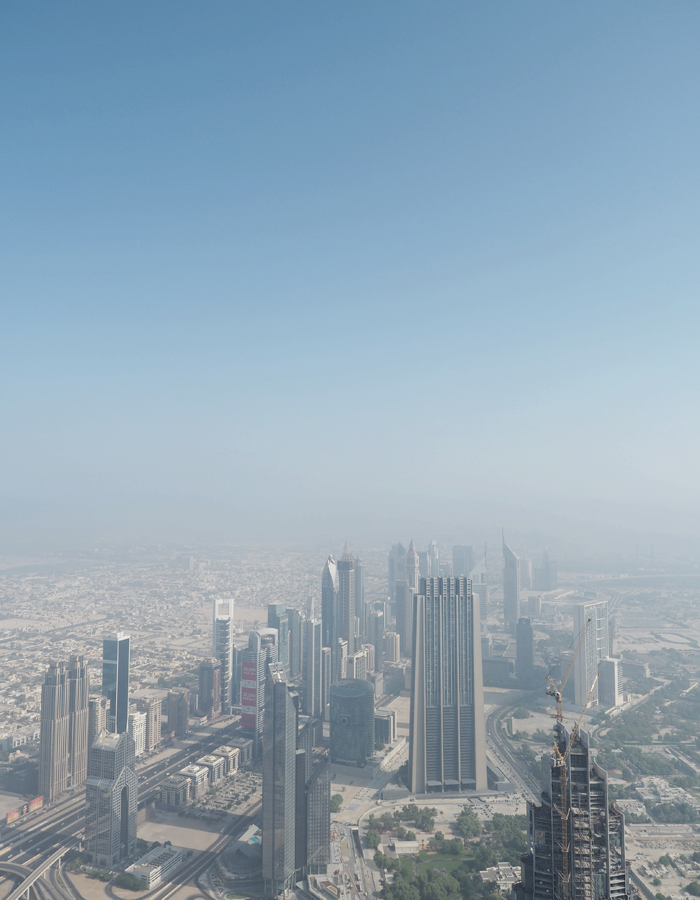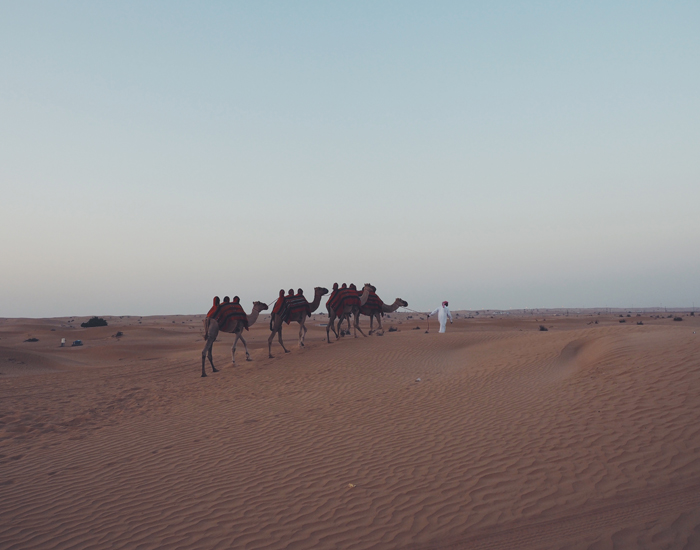 In many ways, Dubai reminded me of a mixture between New York City, Las Vegas and Marrakech. Skyscrapers, malls built as pyramids and beautiful mosques in the old part of the city — or rather the 'older' part of this new city. This part of town was definitely my favorite, and when sailing the traditional 'abra' on the Dubai creek into the old town, I experienced a charm I had been missing a bit. We discussed it for a while, Allan and I. What is 'authentic', 'real' here? I think we were expecting a more traditional Middle Eastern city, and thus had a hard time finding this kind of charm in fancy hotels or shiny malls. As a person we met there said, Dubai is not traditional in any way. It's a world of its own, and the 'real' and 'authentic' here is the clash between beautiful traditional ceramic mosaics decorating the mosques, the desert sand and the skyscrabers in the horizon. Whilst there, I asked a lot of questions, got a few answers and left the city in awe but also in a contemplative state of mind. I wouldn't move there tomorrow, but as always when traveling, I learned something new — this time about a city whose identity is charaterized by ideas and dreams very far from the ones I know of. And that's a huge part of traveling for me. Experiencing, learning, meeting. New cultures, new perspectives, new ways of doing life. I might not agree with every political or enviromental decision being made there, but I am glad I was given the opportunity to experience it. Because one thing is certain: Dubai is a extraordinary experience, in every sence of the word.
STAY | Vida Downtown (Central Dubai) + One&Only Royal Mirage (beach resort)
EAT | Qbara (amazing modern Middle Eastern food)
DO | Burj Kalifa + desert safari
— Invited to Dubai by Visit Dubai, which means they covered all expenses in relation to the trip —