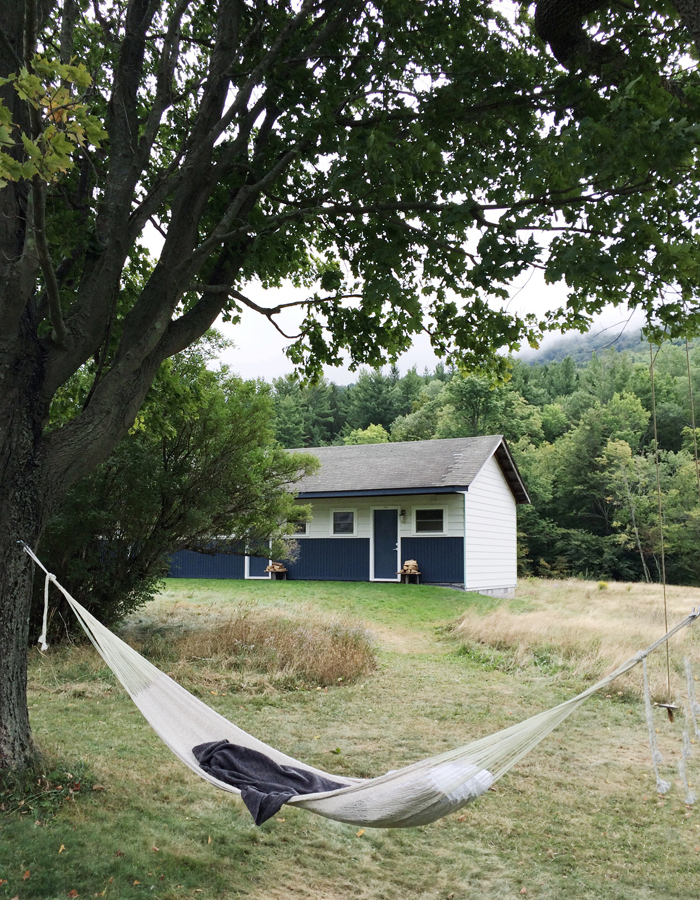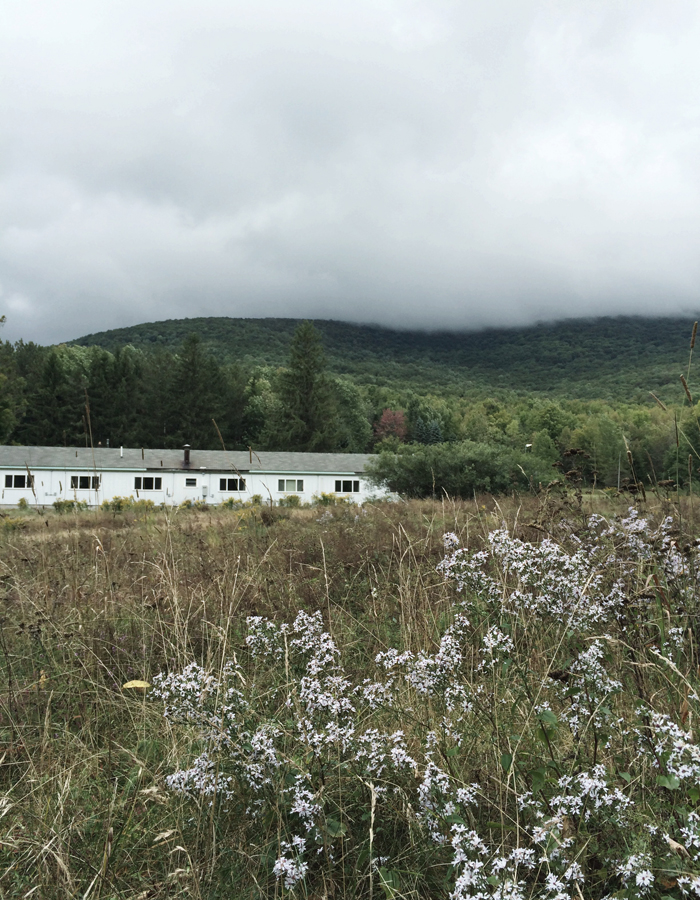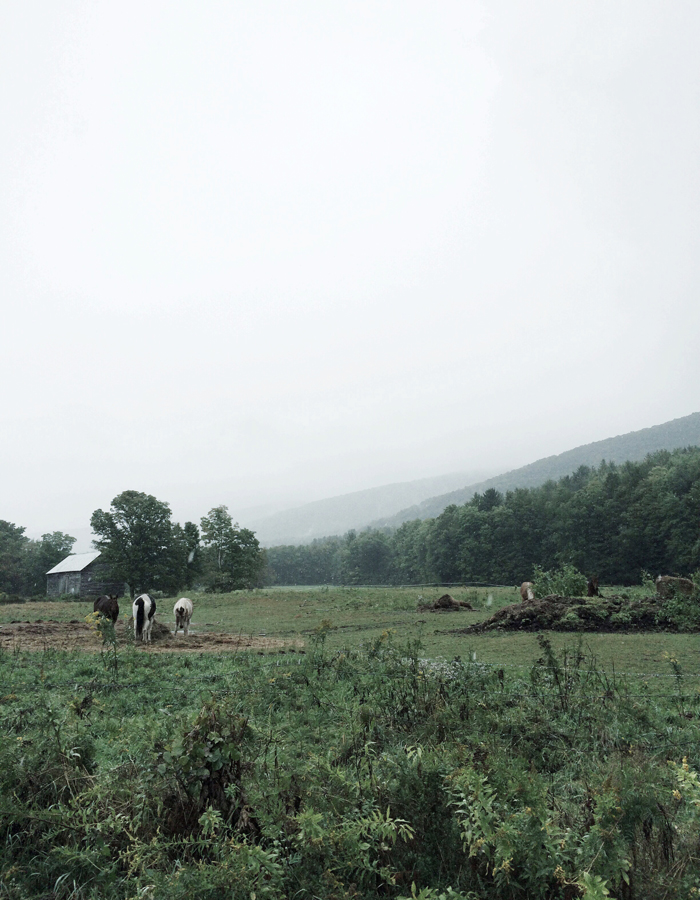 You know that feeling when you wake up on a Monday morning and could almost cry because the weekend just ended? That's me today and I really have no reason to complain because I'm in NYC and life's pretty great. But still, our weekend at the Spruceton Inn was amazing and I already miss waking up in the most comfortable bed ever with a view to a meadow of wild thyme (it smelled heavenly out there!) and the tree-covered mountains. Located in West Kill in the Catskills area of Upstate New York this inn is the perfect weekend getaway whether you're a nature loving hiker or just want to replace the hustle and bustle of NYC with some peace and quiet and fresh air for a couple of days.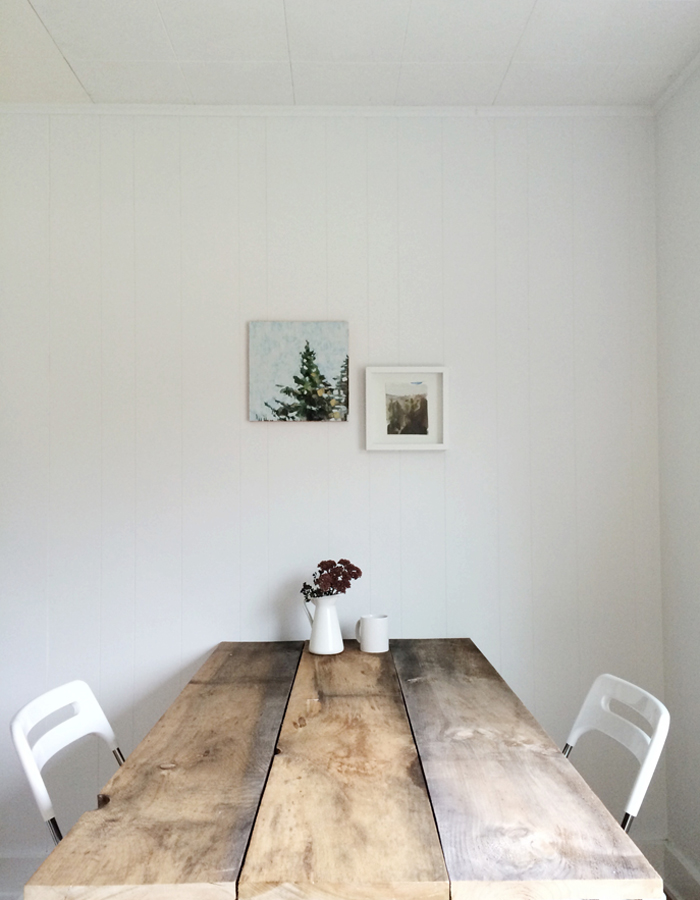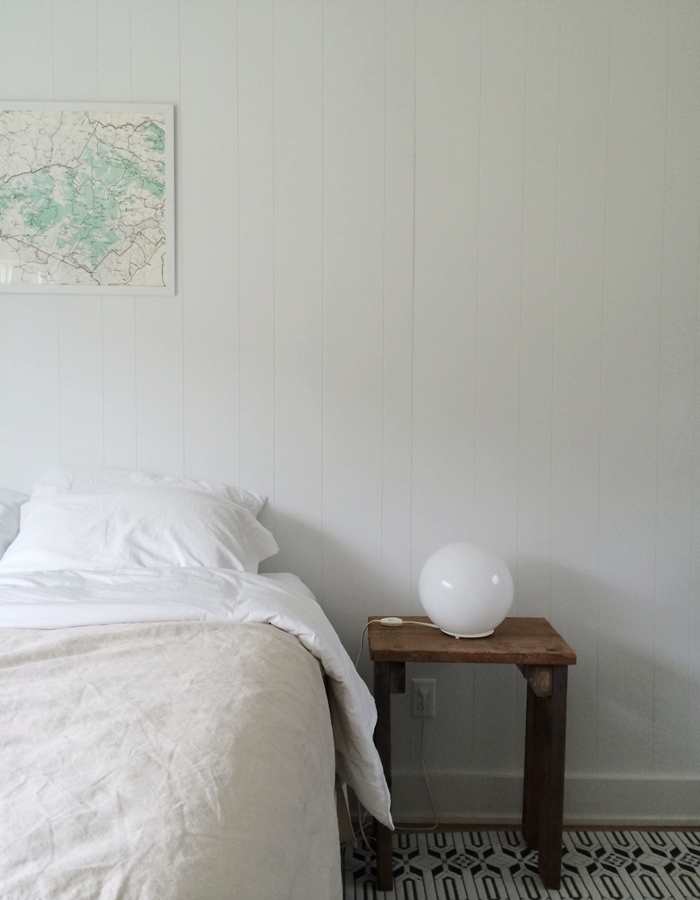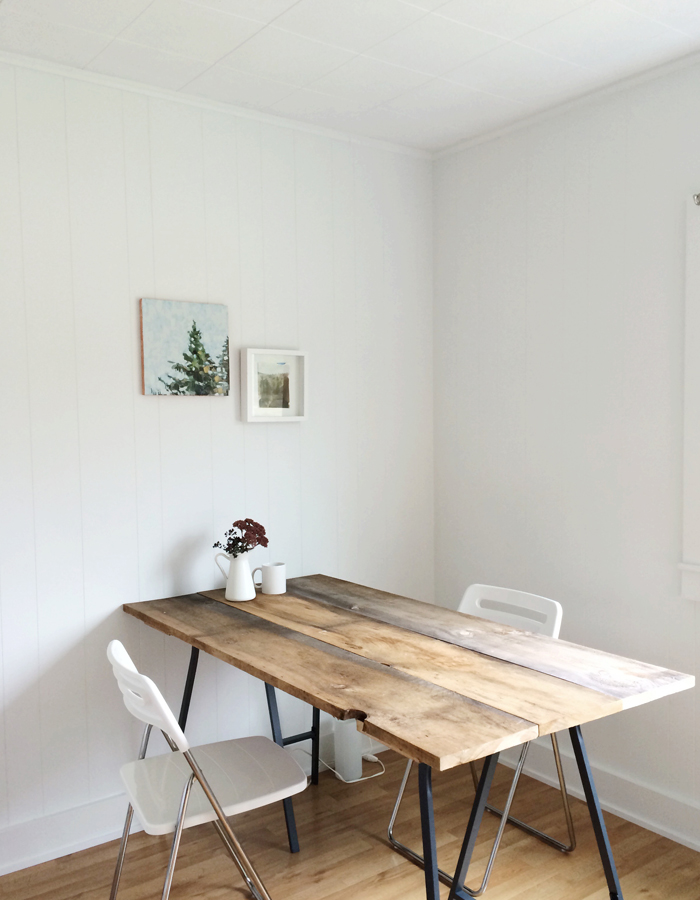 In December 2013, Casey and her husband Steven (two former Brooklynites; one's a writer and designer, the other's an illustrator and writer) moved out of the city, bought an old inn and proved everyone who thinks coolness doesn't exist outside of NYC wrong. Because seriously, this place is the best. Have you ever stayed at a b&b and felt as if you were sleeping in an old woman's bed with too many personal things and lace curtains in horrible colors? That's very far from the Spruceton Inn. The rooms here are simply and beautifully decorated with everything you need and nothing more, every room has a private bathroom with a shower and some of the rooms a kitchenette, where you can prepare dinner for the Weber grills outside.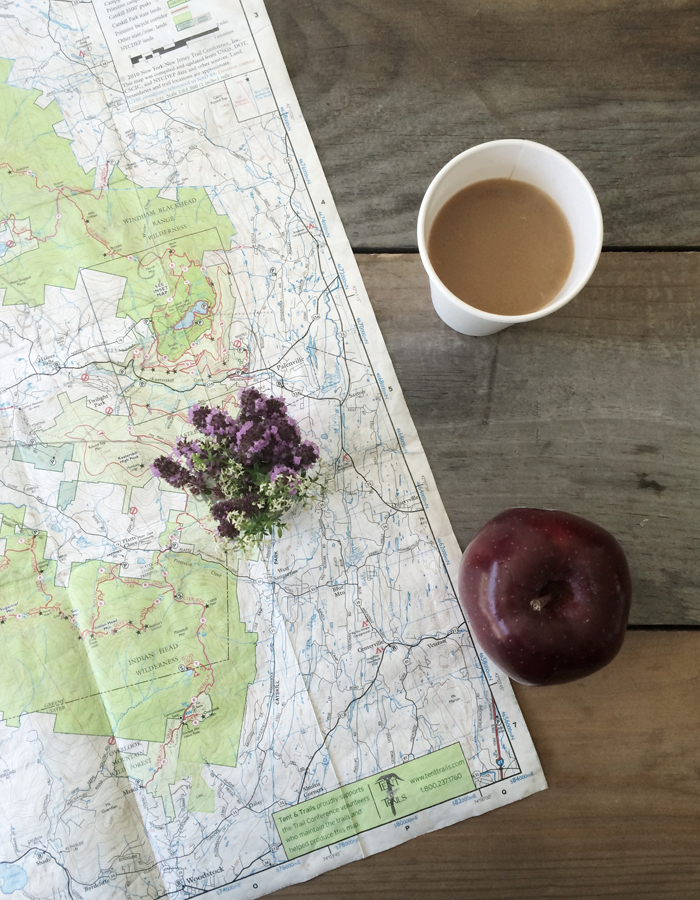 That's exactly what we did on our first night; grilled salmon and corn for dinner (someone was very happy he got to prepare a home cooked meal for us for the first time since we came to NYC a little over than a month ago!) and enjoyed it by the camp fire in the pitch dark under a sky full of stars.
Casey and Steven only opened up the place in August this year and they've already gotten a lot of media attention (from The New York Times and Vogue just to name a few). Cool New Yorkers seem to go on a pilgrimage to the Catskills every weekend, and it's easy to see why everyone loves this place already. Casey is the perfect host, chatting with guests in the bar and Steven is the Outdoor Expert, who will help guide you in the direction of the good fishing holes and hiking trails. And if you're just here to relax (which was our plan) that's totally cool too! You can hang out in Room 1 where you will find everything you need; The Canteen serving Cafe Grumpy coffee, tea and pop tarts for breakfast; the bar serving wine and beer for both guests and locals passing by and the wifi spot, where you can get a fix of normal life when needed (wifi only works in Room 1 but as it turns out, waking up in the morning with no reception at all is pretty great!). Or you can chill in the hammock, go for a swim in the creek, enjoy a snack with a mountain view, meet new friends over a beer whilst barbecuing or go for a drive to one of the cute little towns in the area (and of course, there's also the possibility of going hiking and maybe meeting some black bears, if you're into that sort of thing!).
It all sounds pretty great, doesn't it? It really is and there's a lot more praise to give to the Spruceton Inn. I am already planning on going back for a day or two before we leave The States in end October, but I might have to hurry up since word on the street is that weekends are pretty much fully booked for a while! If you are planning on going, you probably have a ton of questions and you will find all answers (plus Caseys lovely graphics and writing) over at their website. Just some quick facts: it's simple luxury and there are nine rooms ranging from $69 to $229. For food, Room 1 sells frozen burger patties and buns, supplies for hotdogs, s'mores and charcoal for the grills (you can also grocery shop on your way up there or visit one of the cafés and restaurants near by – Phoenicia Diner was great!). Bringing a car is a good idea (but taking the bus is an also an option), there's no TV but a lot of pretty nature right outside the window and the inn is open year round.
The Spruceton Inn kindly let us spend two nights free of charge in exchange for a couple of mentions on my Instagram-profile. As always, I only feature places I really like on this blog (and on Instagram) and all opinions are my own.