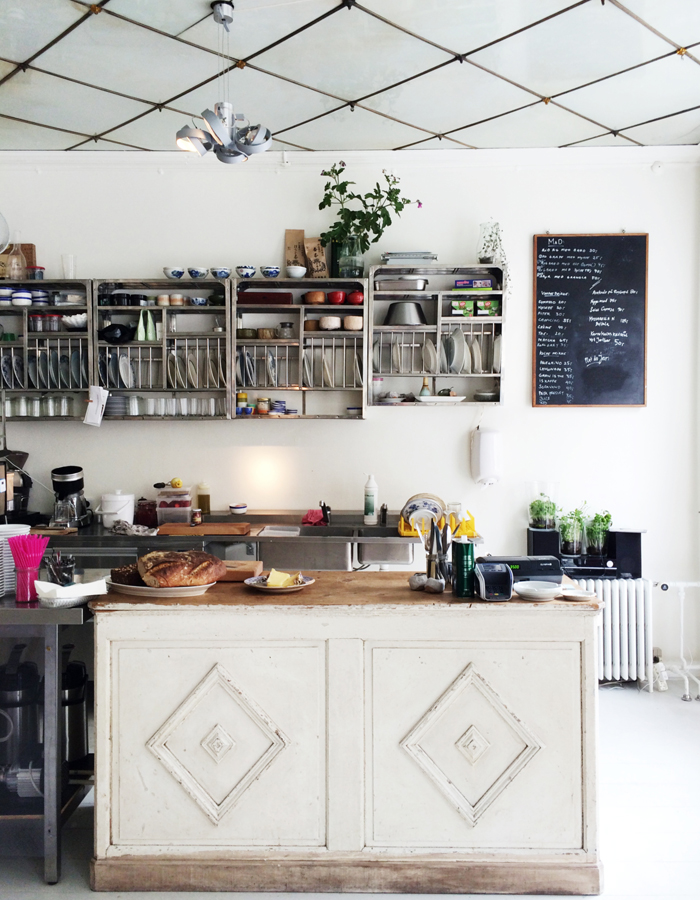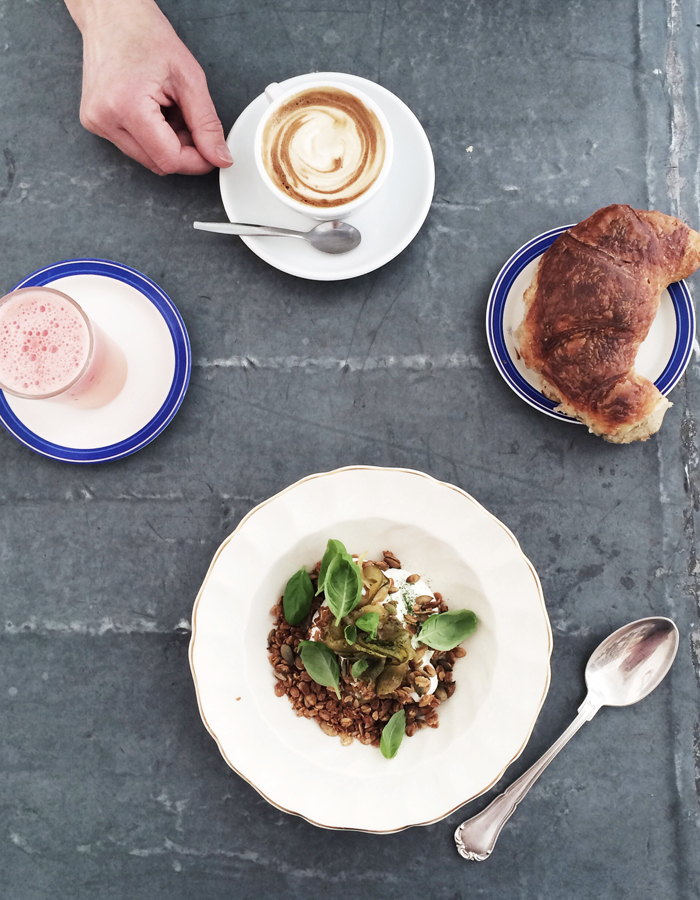 Atelier September has got to be one of the most beautiful cafés in Copenhagen – and also, perhaps the most instagrammed one. But look at those marble surfaces, big windows and that vintage counter – who can blame us instagammers for going a little crazy in there? The bright and airy room used to house an antique store and even though Atelier September is now a café serving delicious breakfast and lunch, the original Picasso-posters on the wall are still for sale.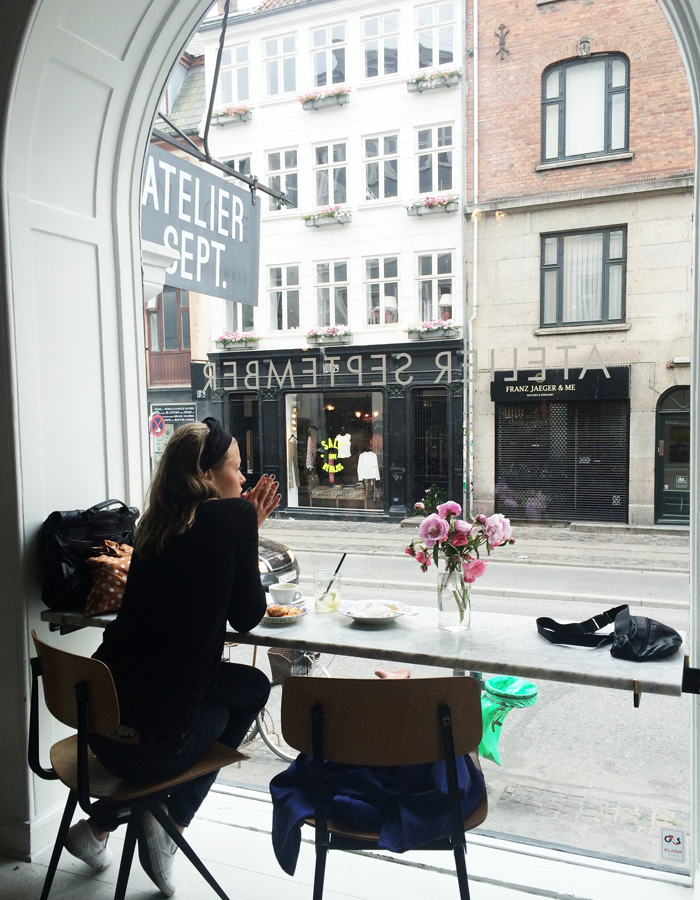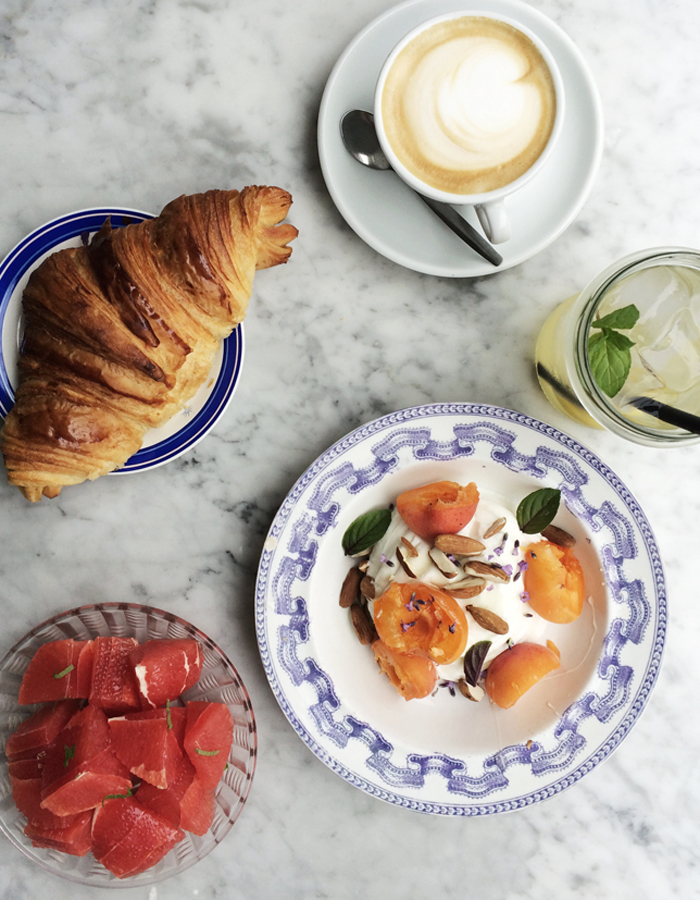 On the handwritten menu behind the counter you'll find mostly organic food and despite of its simplicity, the menu offers everything you need to start the day off right: skyr (Icelandic-style yoghurt) with granola, grape with fresh mint, a croissant as buttery and delicious as the ones in Paris, homemade lemonade, matcha tea, coffee and and freshly squeezed juice. For a more brunch-like meal, try some Danish rye bread with either cheese, jam or avocado (served sliced in a very photogenic way like everything else on the menu) or an open faced sandwich with eggs.
Open from 8 am until 6 pm Monday through Saturday, Atelier September also serves lunch and early dinner. Get a spot in the windows, look out at life in Central Copenhagen and enjoy a Salade Caprese, Mozzarella Di Bufala or the Plat du Jour in one of the coolest cafés in Copenhagen these days. Oh, and if you're around this Summer, don't forget to try the 'koldskål' with strawberries – a Danish Summer dessert classic!