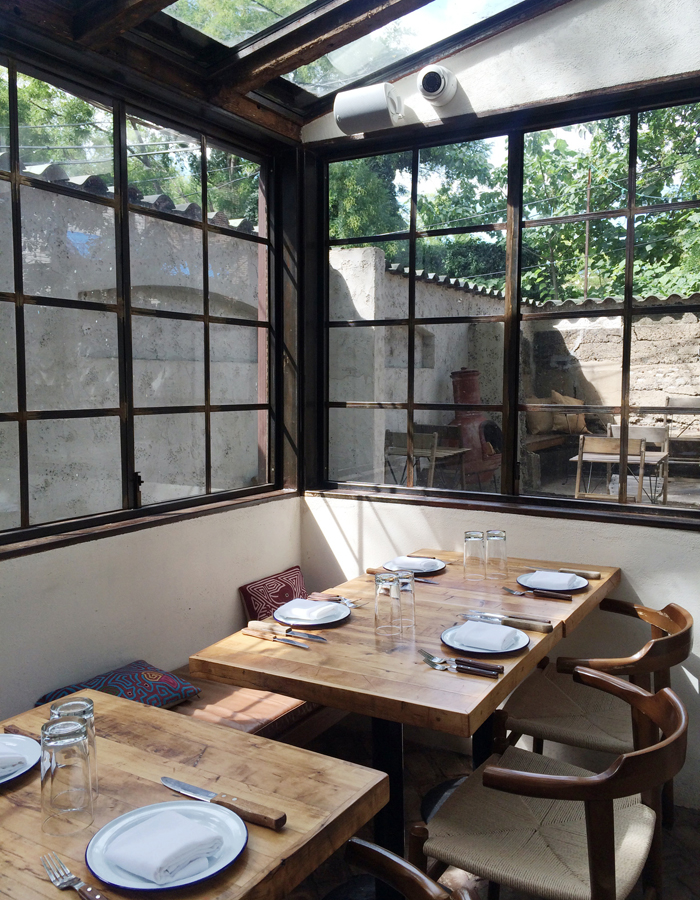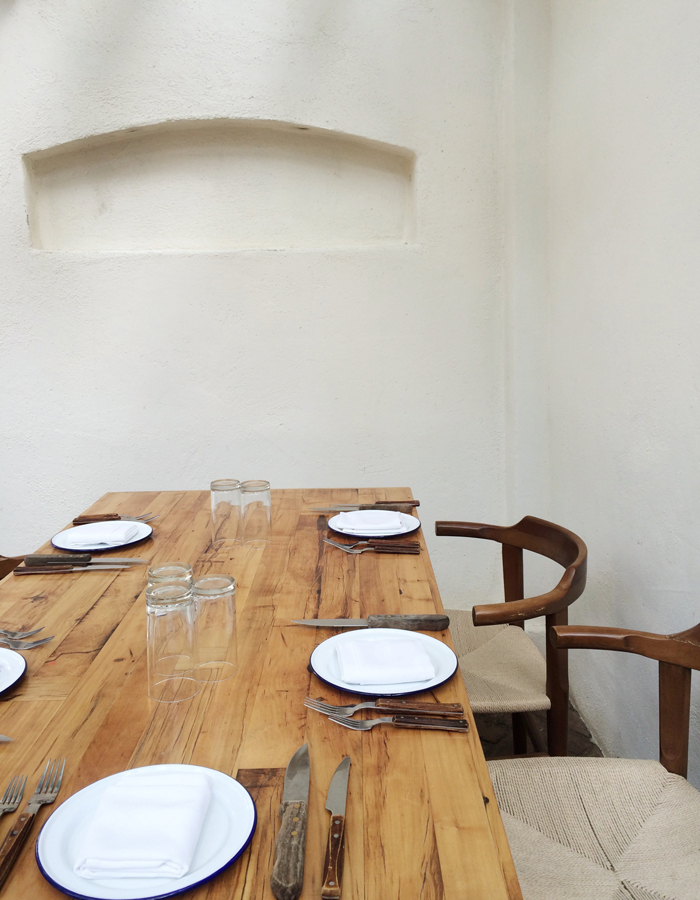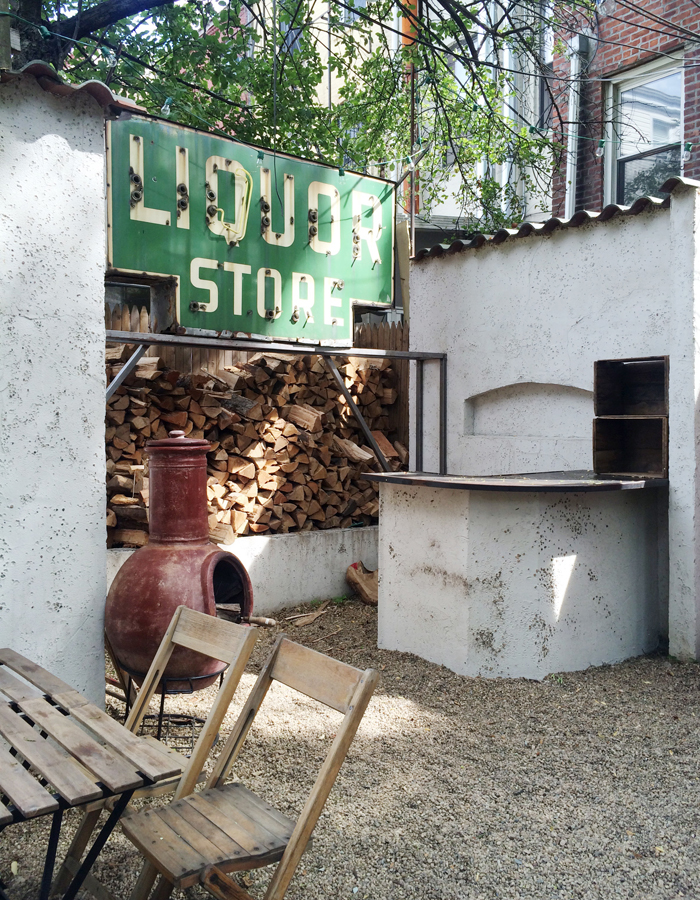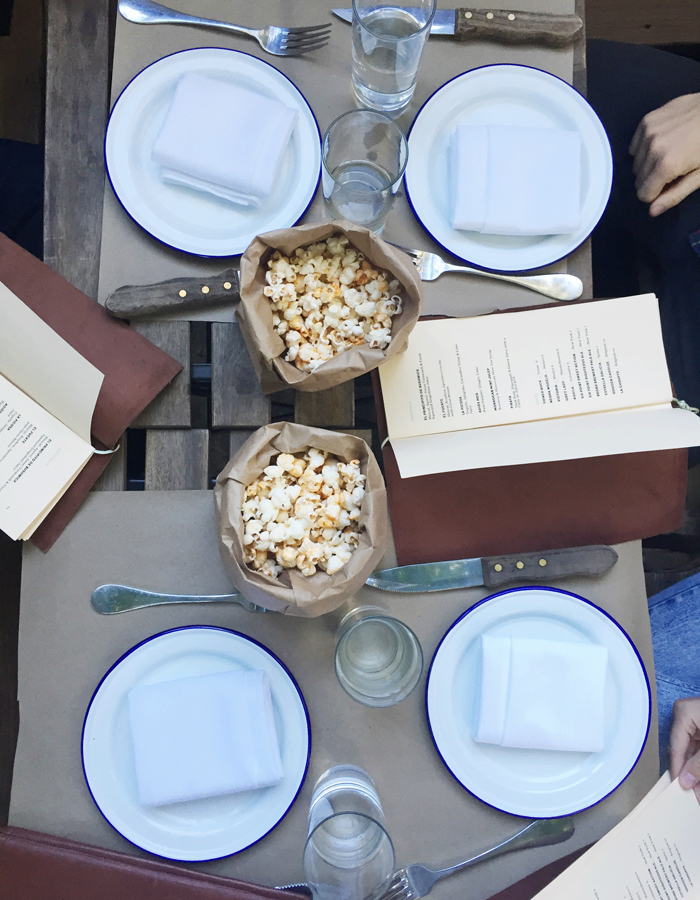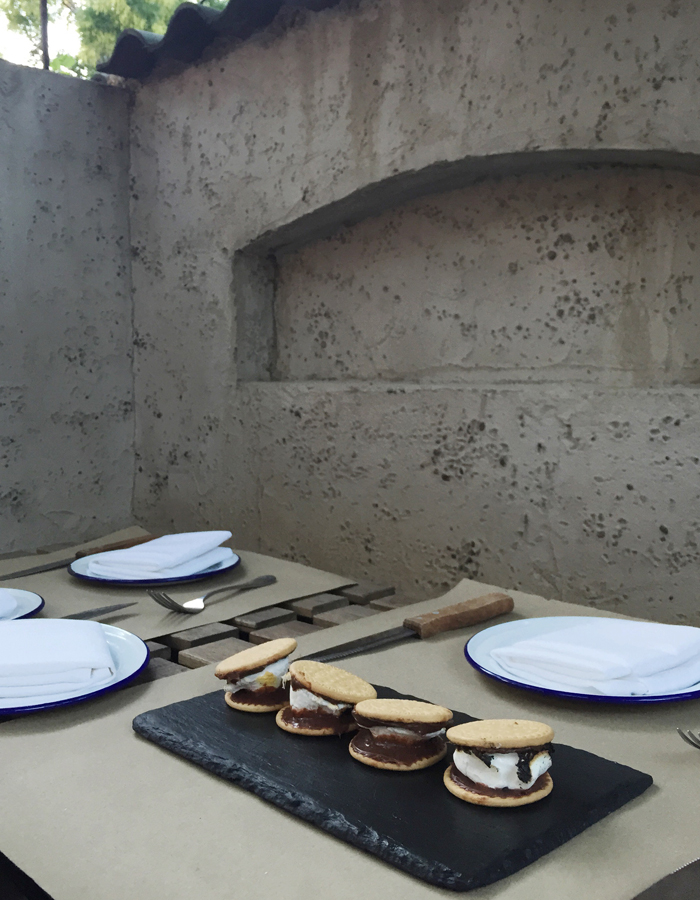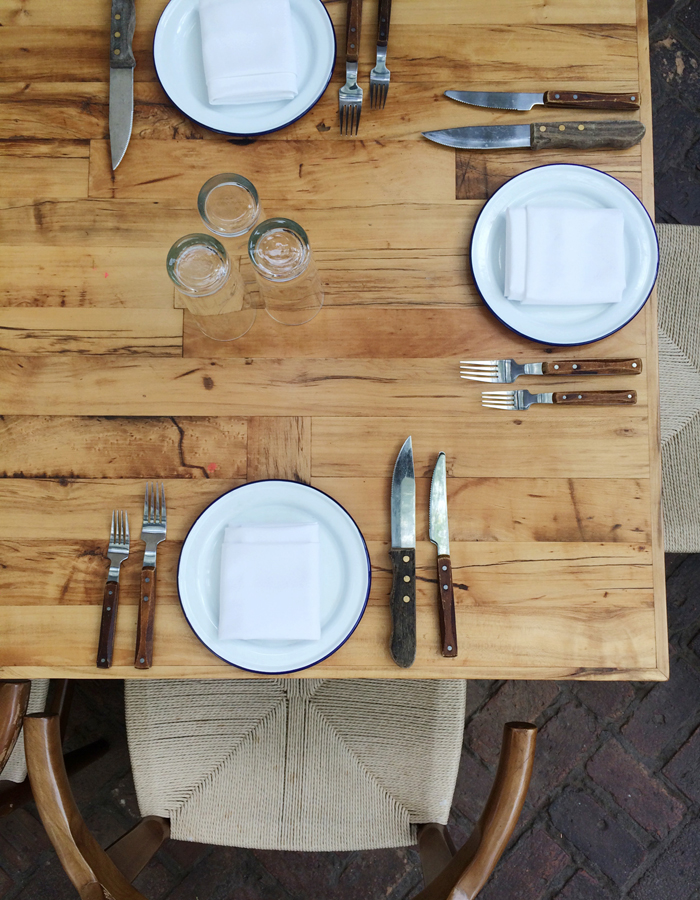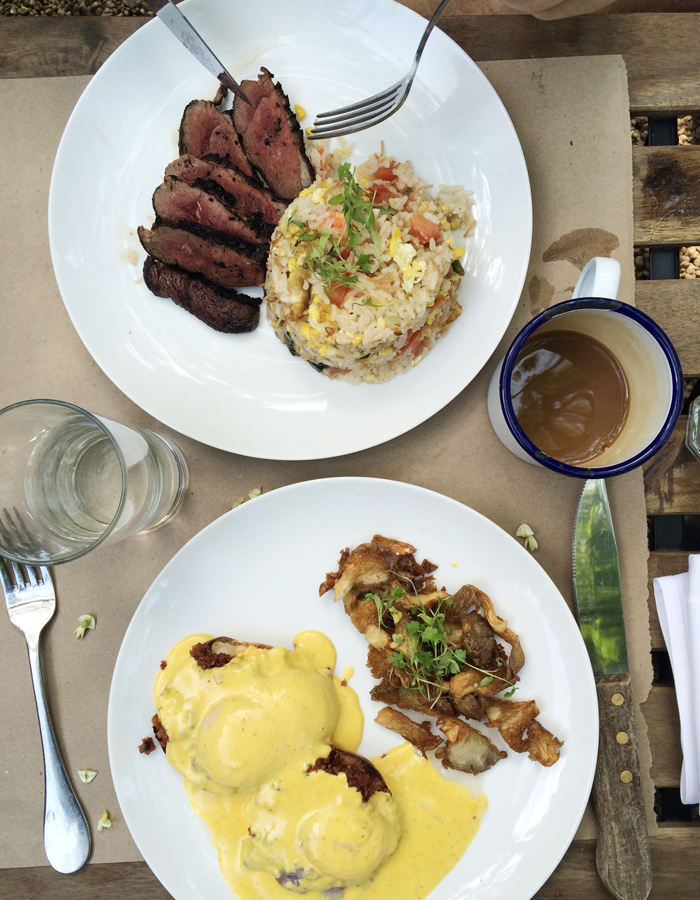 This beautiful place has now become one of our New York favorites. It might be because of the charming backyard, the tasty food, the perfect location in Fort Greene just a nice walk from our place or the always friendly staff. Either way, we keep coming back and if you ever find yourself in this big city, you should swing by too.
Colonia Verde is a Latin American restaurant great for brunch and even better for the weekly Sunday pig roast. A succulent pig has been roasting inside a Caja China all day and starting from 3pm it's served with tortillas, rice, guacamole and dippings. To set the mood, they start you off with duck fat popcorn and to end the Sunday feast properly, Latin American style s'mores with chocolate and biscuits from South of the border satisfy the sweet tooth.
The menu changes weekly based on what they'll find at the market (naturally – any self-respecting NYC restaurant will depend on their local farmer's market for fresh produce!) and the couple of times we have been by for brunch, we've enjoyed dulce de leche pancakes (so good!), shrimp tacos, warm brussel sprouts Ceasar salad with a poached egg and so much more. It's a true neighborhood restaurant, and I feel like gathering all of my friends in that backyard on a Sunday to enjoy a slow cooked meal and cocktails.