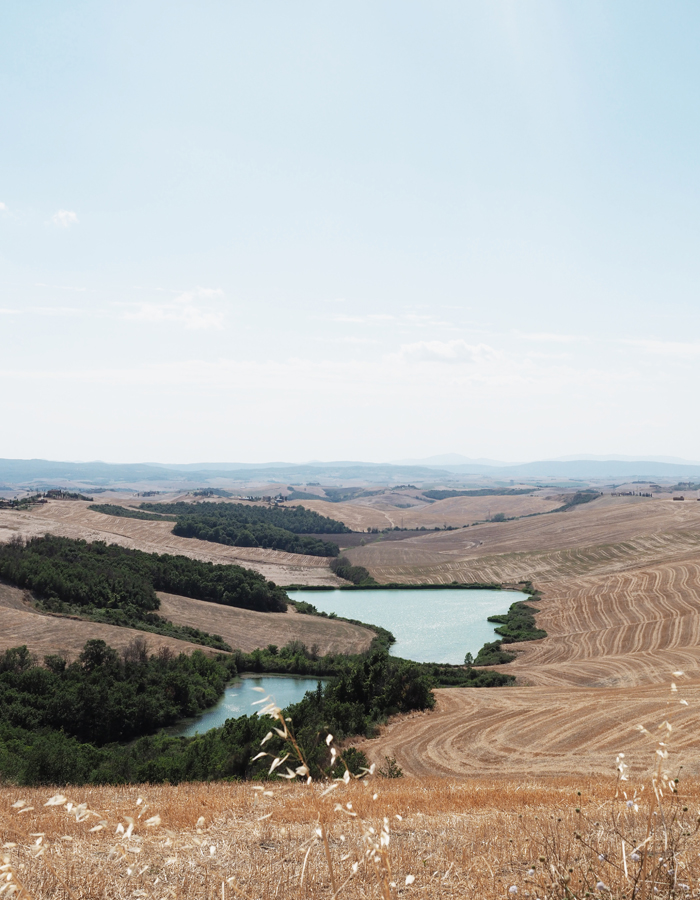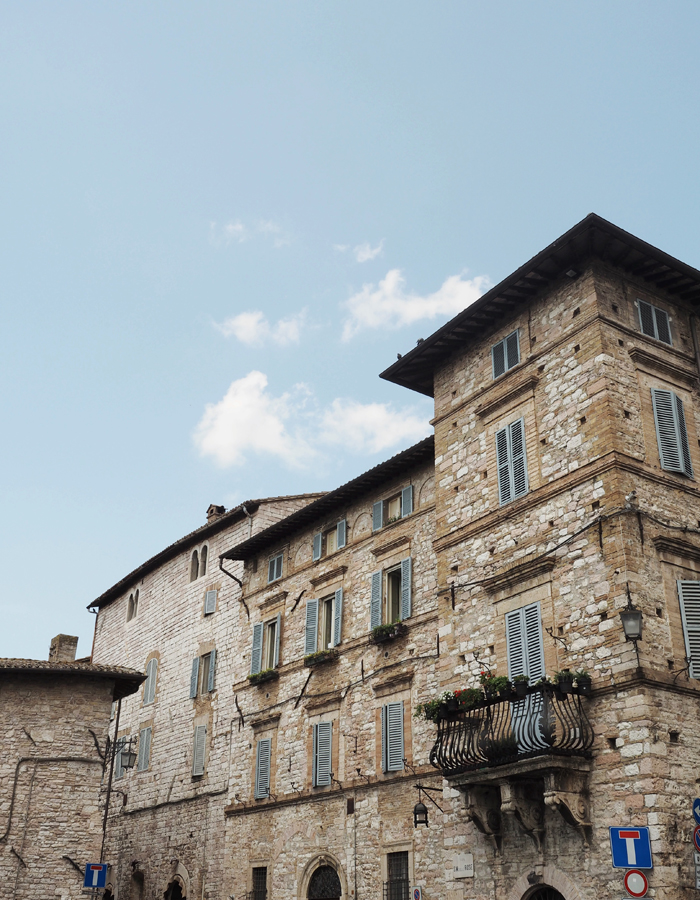 A few months ago (yes — this blog post is long overdue), we took a road trip around Central Italy, driving through the three regions Umbria, Tuscany and Marche. I hadn't been to Italy since going to Rome with my high school class, and I had forgotten how much I that country — the light, the people, the language and the food, of course. Pasta, pizza and white bread are some of my favourite things (very politically correct nutrition, I know!) so I was pretty much in heaven.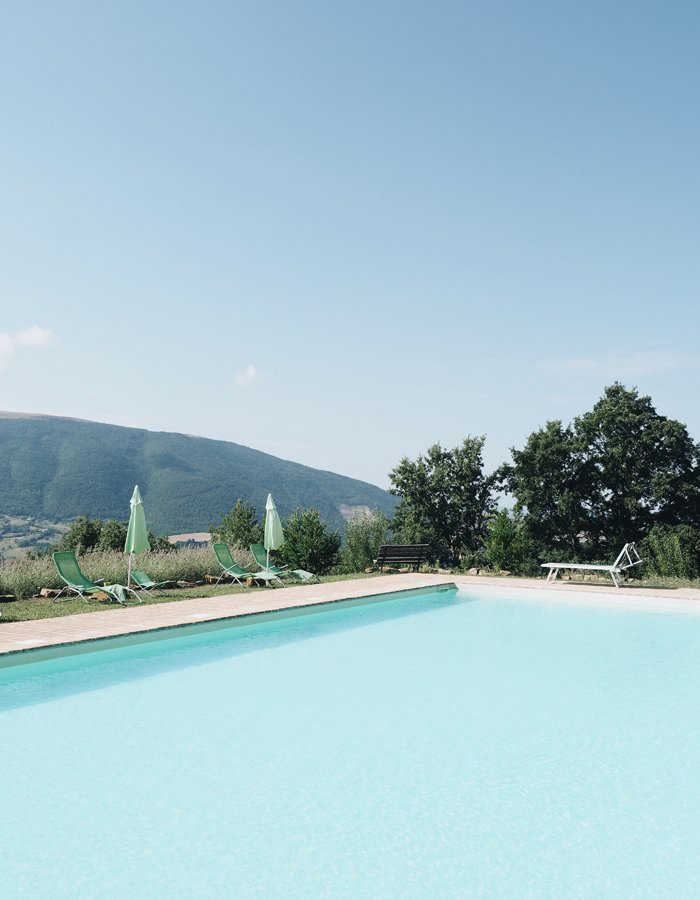 Our vacation started off in Cinque Terre, the five picturesque villages on the Ligurian coast, and after spending a few days in Lucca, a charming medieval town in Tuscany, we rented a Fiat 500 and set out for four days of road tripping with not much planned. This is by far my favorite way of traveling — I love the freedom of having a car and being able to go anywhere you wish. This might have to do with the fact that I am always on the passenger seat, and thus able to just enjoy the ride and ask the chauffeur to stop when ever a good photo op appears. Which happens quite often when driving around these parts!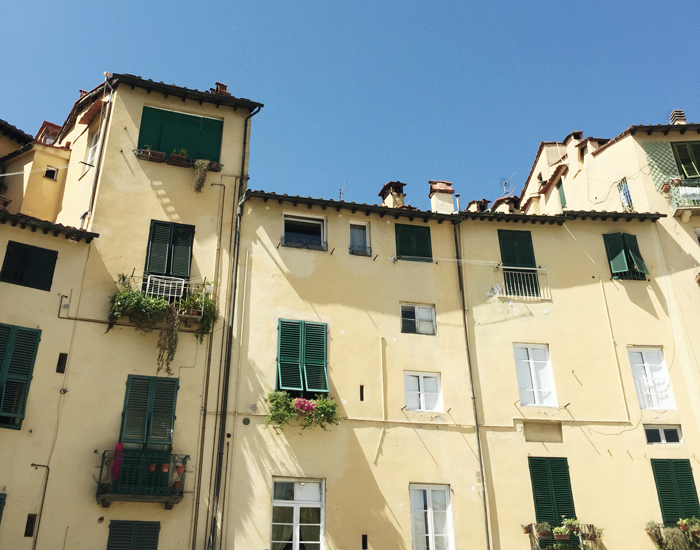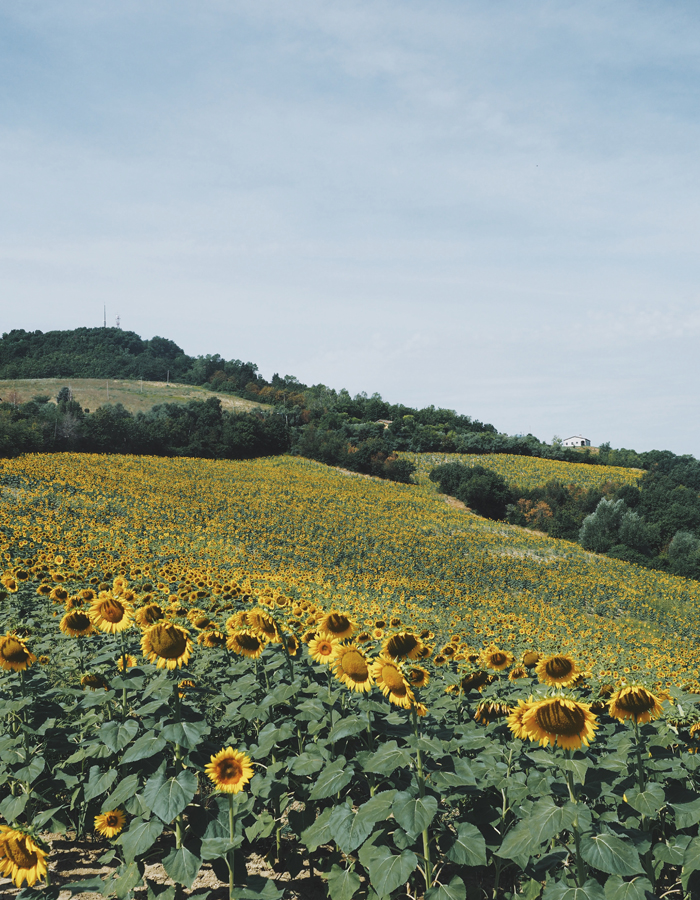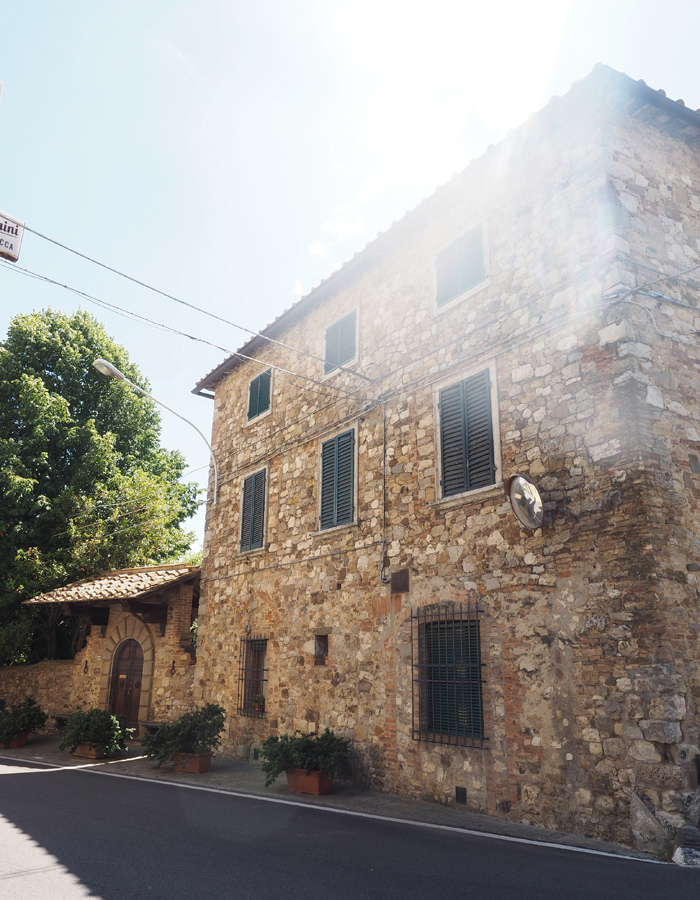 From Lucca, we headed towards Florence to catch the SR222 towards Siena. This road took us through the Chianti region, which you have probably heard about if you have the slightest interest in wine. I really don't and neither does Esben, so after a quick lunch in Panzano, we continued south. Having driven just an hour or so from the Florence area, the forest like feel of the roads sort of reminded me of the landscapes we have here in Denmark which was a little disappointing (I was expecting sun flowers in abundance, enormous fields and Tuscan vineyards in the middle of nowhere). But then, suddenly, the surroundings changed and it was even prettier than I had imagined it.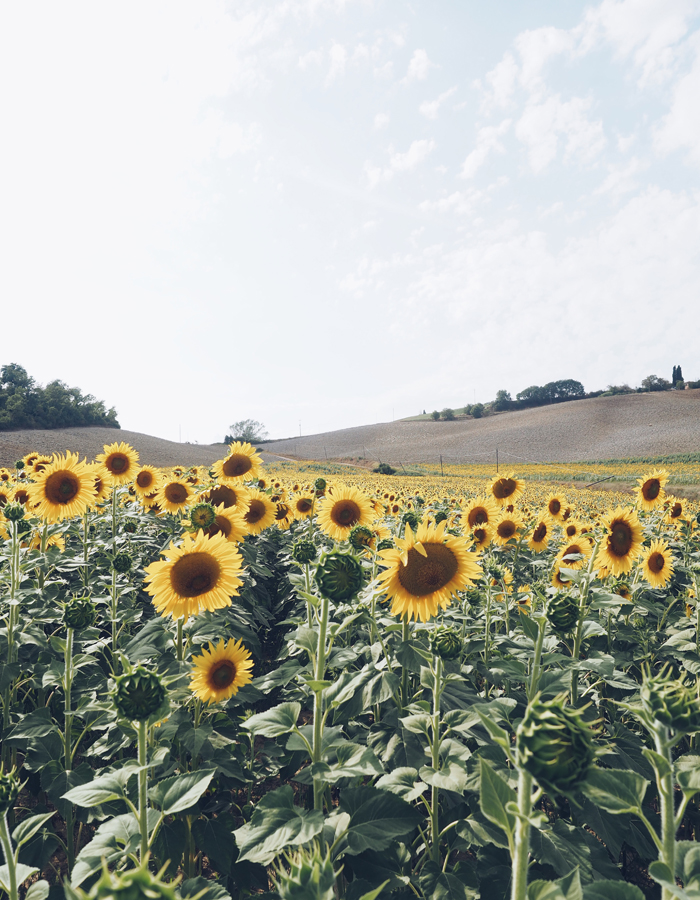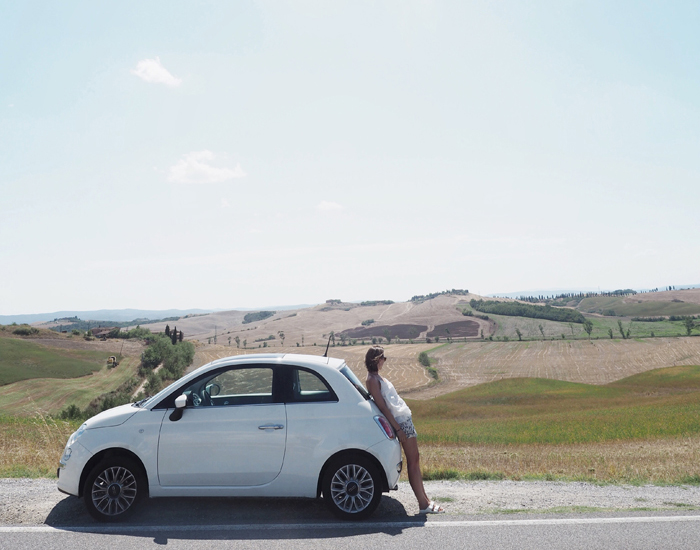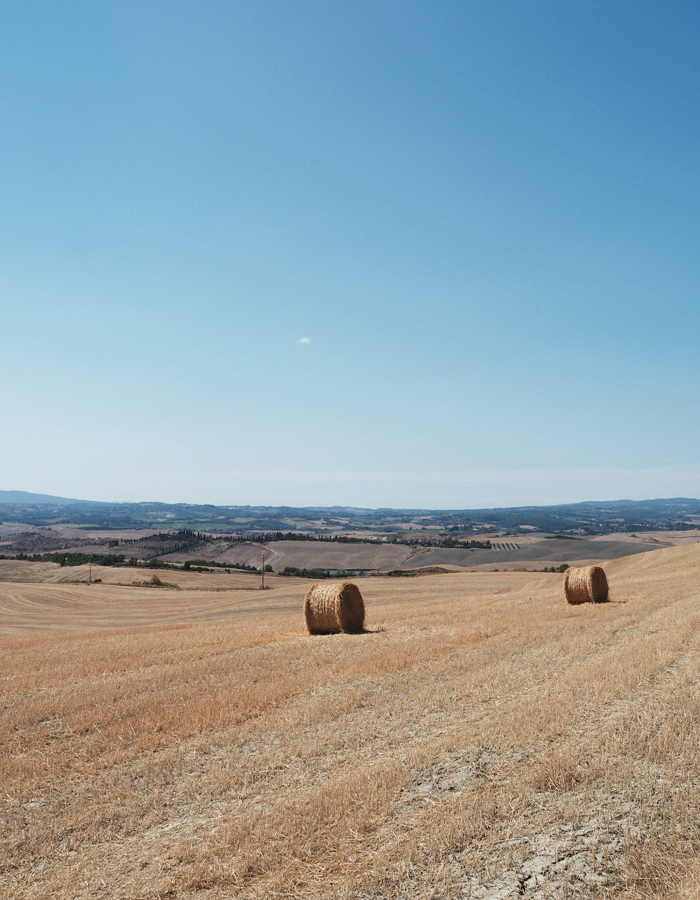 For our first night, we found a bed&breakfast on Airbnb that fitted its name 'Welcome to Paradise' perfectly. Located just a few minutes drive from Assisi in Umbria, an absolutely beautiful town which I would definitely recommend visiting if you're ever in the area, this bed&breakfast had lovely decorated rooms and a pool with the most amazing view of the area.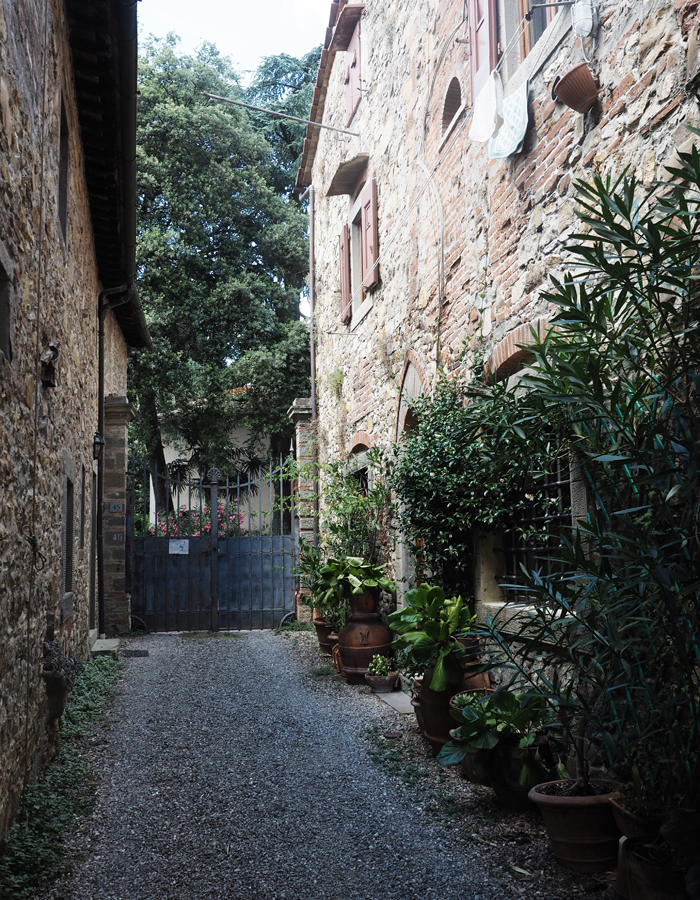 We were kind of sad to leave this little gem, but with just a few days on the road, we wanted to see more of the area. So we headed east via roads so deserted and windy it seemed like no one before us had passed them, and we reached the coast in Marche. We stopped in the two coastal towns Fano and Pesaro, hoping to find a nice place to spend the night, but we didn't — and with a desire to see more of the countryside instead of staying in a town, we searched for a new b&b on Airbnb, 'pool' checked off in the filters, and found this great place in the countryside near Tavullia that had availability that same evening. I really am a huge fan of Airbnb when traveling like this. Italian websites seem to be from another decade, and the Airbnb app provides a fast and easy way of finding great places to spend the night on a spontaneous trip without having booked beforehand (just for the record, this post is not in collaboration with Airbnb).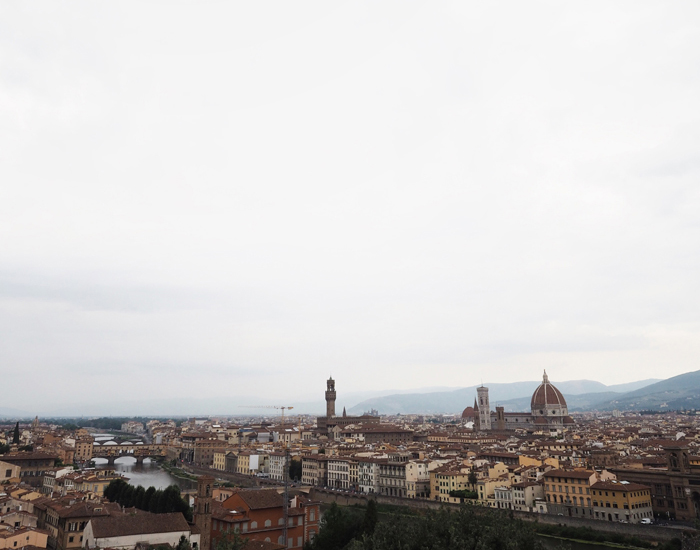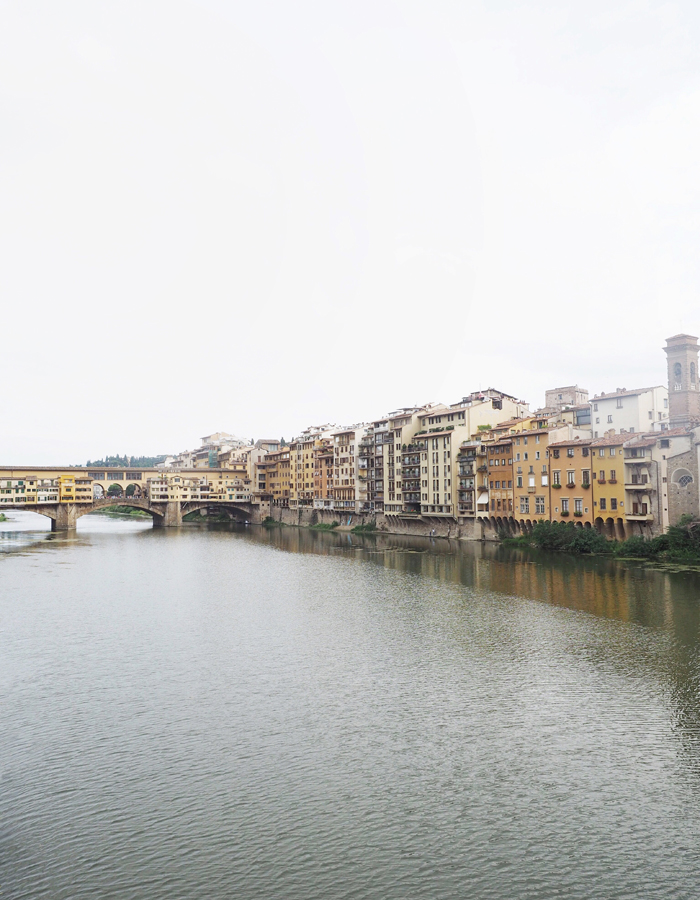 We spent our last night in beautiful Florence. With only half a day here, we still managed to squeeze in a walk over The Arno with a view to Ponte Vecchio, sipping Aperol Spritz on the charming square Piazza Santo Spririto south of the Arno (an area my research told me was the hipster hip-and-happening part of town) and a view of the city from Piazzale Michelangelo. All of a sudden, the skies opened and it thundered severly, so we found a cozy restaurant and enjoyed a great meal while the water masses practically flooded the restaurant floor. Our waitress smiled apologetically, and served us Limoncello, the spaghetti carbonara was the best I've ever had and it was the perfect imperfect end to the trip. And here, just a few highlights:
Drive | Strada statale 444, Marche
Visit | Asciano, Lucca, Assisi
Stay | Welcome to Paradise, Umbria
Eat | Osteria Pozzo della Mensa, Assisi