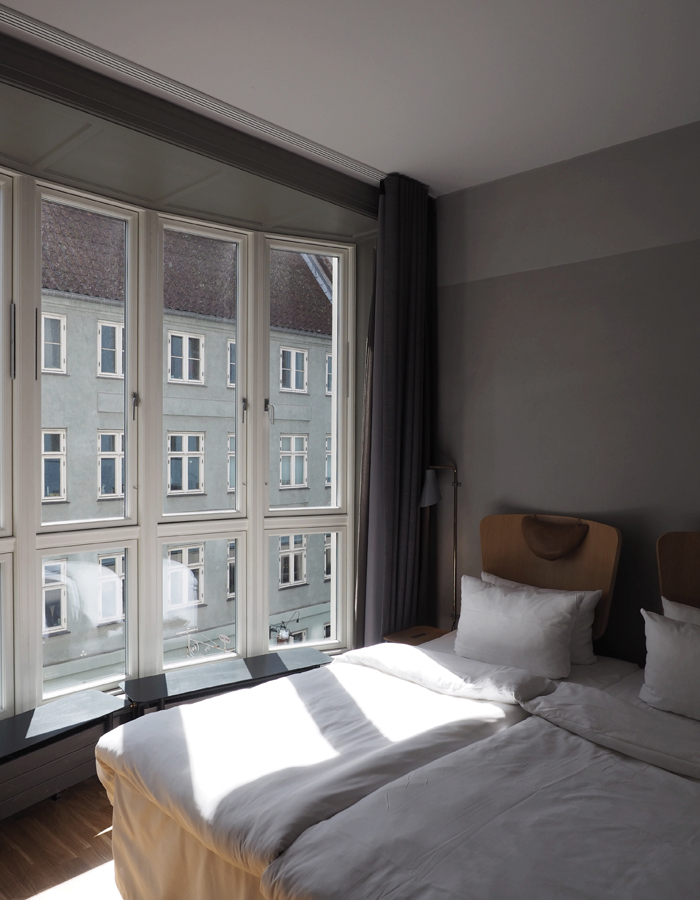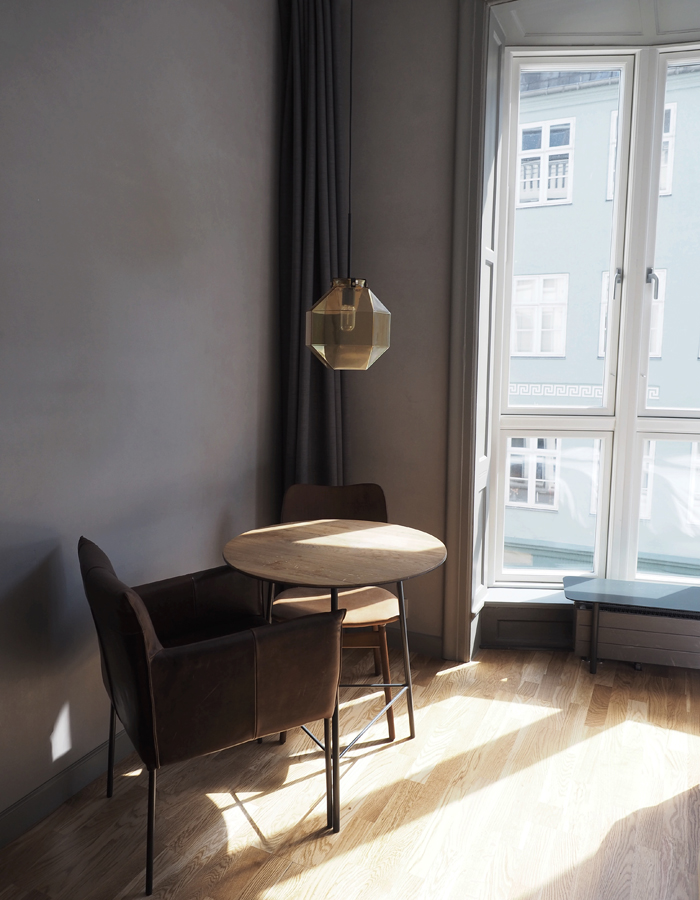 Despite being a capital with an abundance of great design, finding a beautiful and affordable hotel to stay at is not necessarily that easy here in Copenhagen. Most of these come with a price tag or a location that is a bit too far out in case you're just in town for a few days and don't want to spend too much precious time on the subway. Which is why this relatively new Hotel SP34 is a great choice that I would recommend to anyone coming to Copenhagen. Located perfectly in the Latin Quarter in Central Copenhagen, the hotel has beautifully decorated rooms and a nice and relaxed ambiance.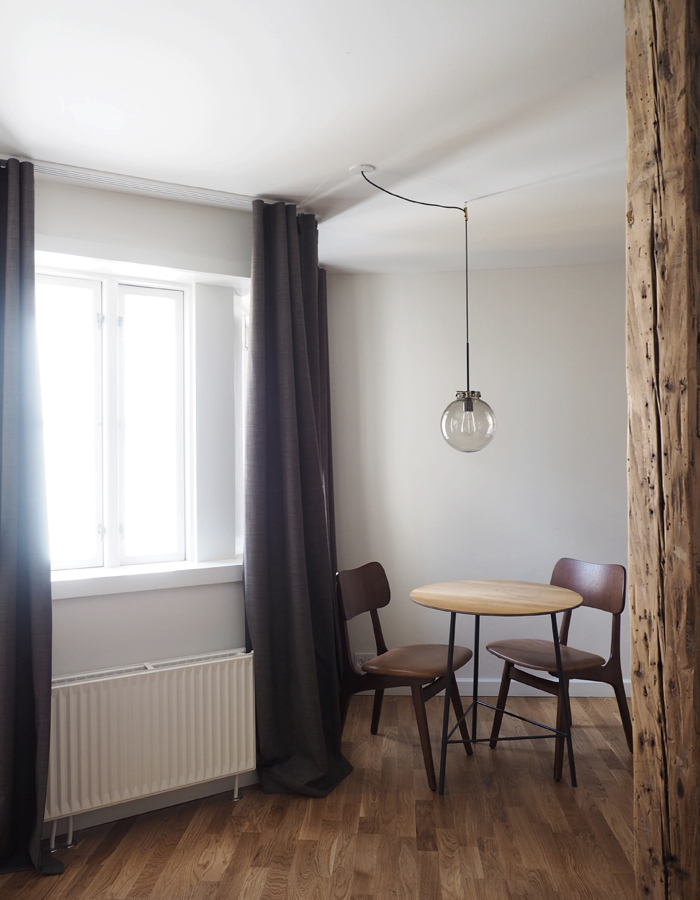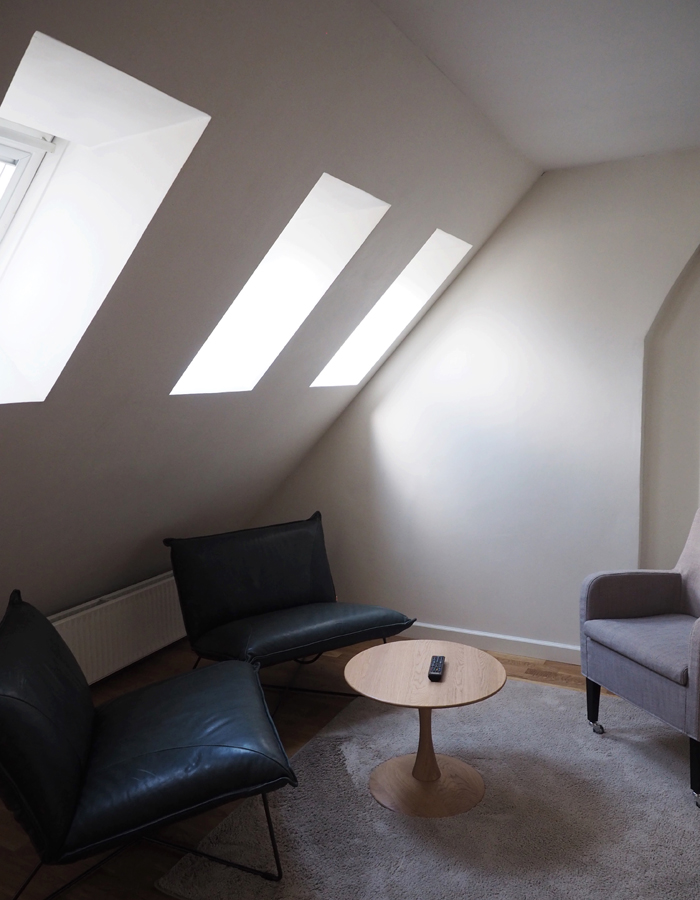 These photos are all taken in different rooms, and since I haven't stayed there myself, I can't really do a full review of the place (our apartment is about five minutes from the hotel so spending the night here would seem a little foolish). But what I do know is that the staff are super friendly, there is a great burger restaurant called Cock's & Cows plus a brand new Cofoco restaurant in the basement and a roof top terrace. And most importantly: the location is perfect, pretty much as central as it gets with the Town Hall Square just down the street, but still in a nice neighbourhood that doesn't feel as touristy or crowded as it does around the square.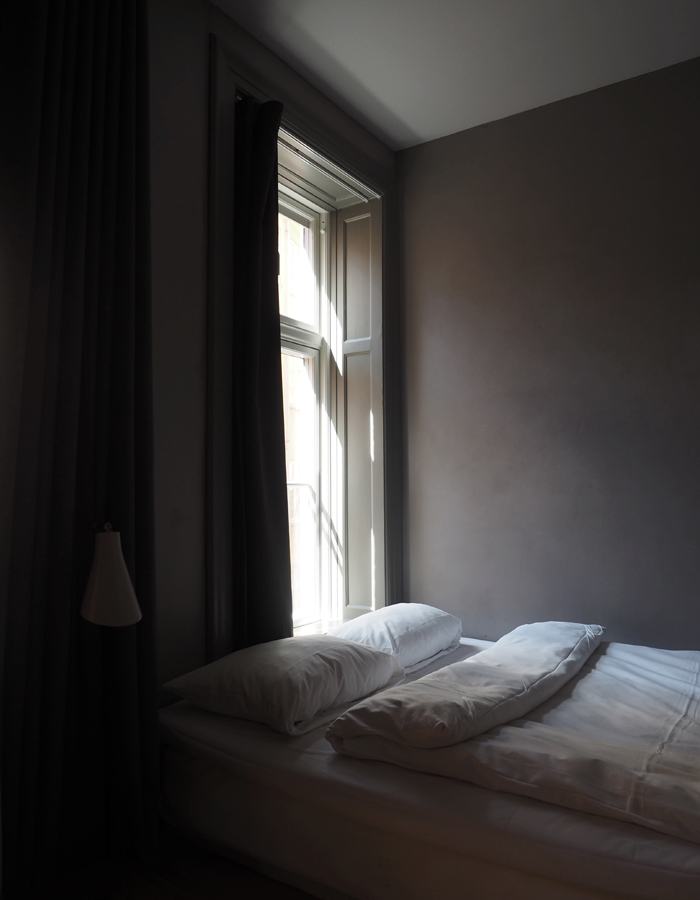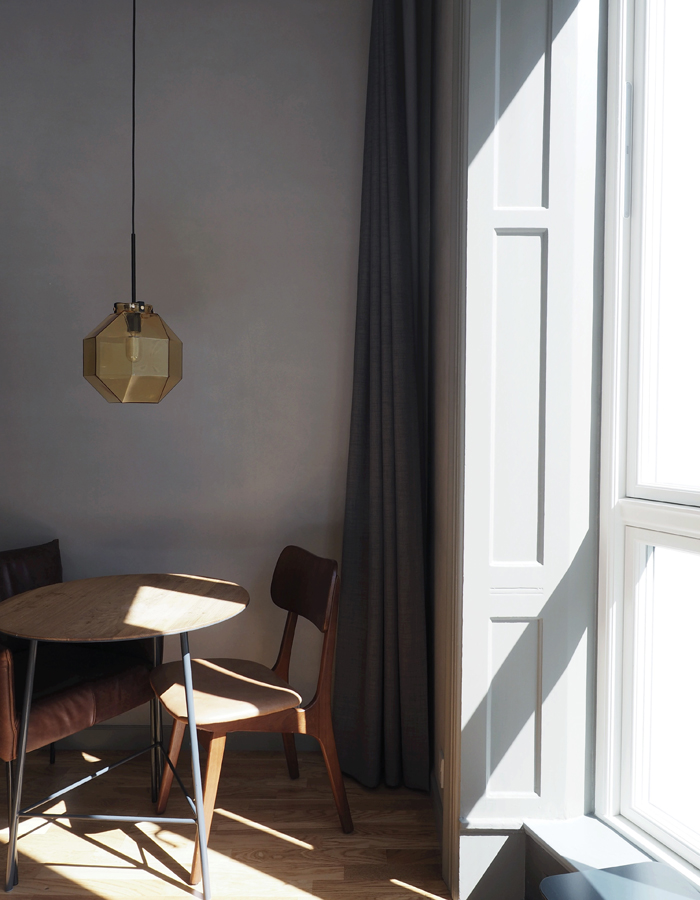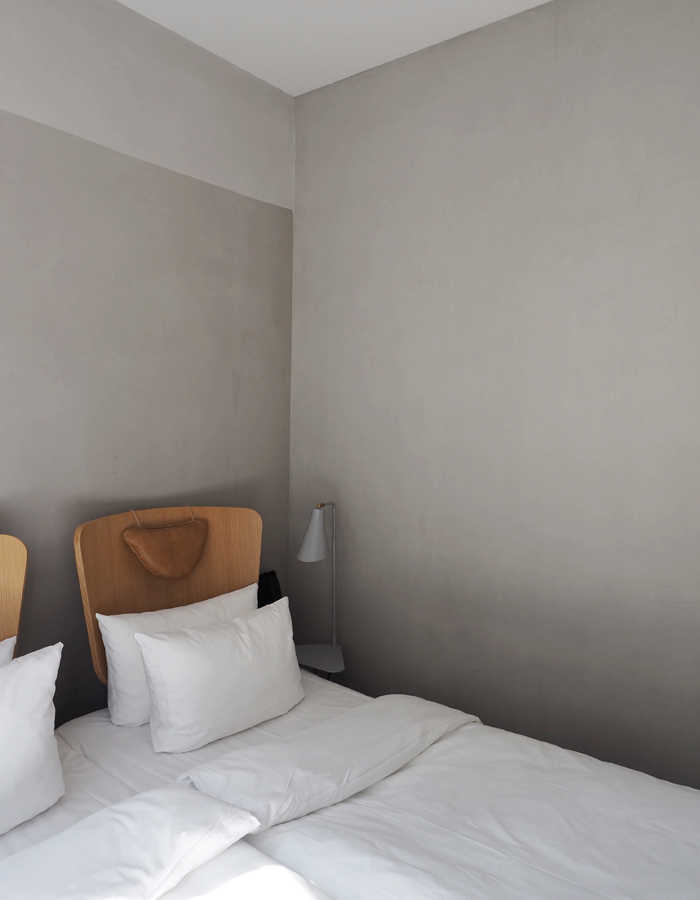 SP34 is a boutique hotel decorated with Danish design classics and custom-made furniture. The style is typically Scandinavian but with a warm and cozy feel. Even the Single Standard Room was beautiful and if I were travelling alone or on a budget, I'd definitely book that one and save some money for restaurant visits and shopping. And if I wasn't, I'd book the Penthouse with a balcony and a view to the Copenhagen skyline. Oh my, that one was beautiful!